June 1, 2023 /
In-Studio Bridal Photos Dallas
I
A bridal session is perfect for the soon-to-be Mrs. who has various interests and styles. You can choose to showcase one look at your wedding then have the different look you desire for your bridal. Here, our bride is showing off her love for flowers, pearls, and lace details. With soft petals cascading down the train and a unique plunging neckline, the gown is the starting point for this look. The complementary details move up the décolletage, bringing us to the choice of two stunning floral and pearl earrings from  Shop Moss. Another suggestion from your earring-loving photographer is to incorporate another set of jewelry (perhaps a little bolder?) for your new reception look. I love dainty earrings AND huge statement earrings, so don't feel like you only get one!
Appropriately, Macy carries a stunning clutch of whimsical, fiery flowers from Root and Bloom in shades of coral, hot pink, apricot and yellow. Touches of dark burgundy from the chocolate cosmos add depth and tie in the floral design to the dramatic black studio backdrop.
We believe that every bride wants to make a statement and we hope these floral-focused photos give every green-thumbed bride inspiration to celebrate their personal style.
Published on Wedding Sparrow.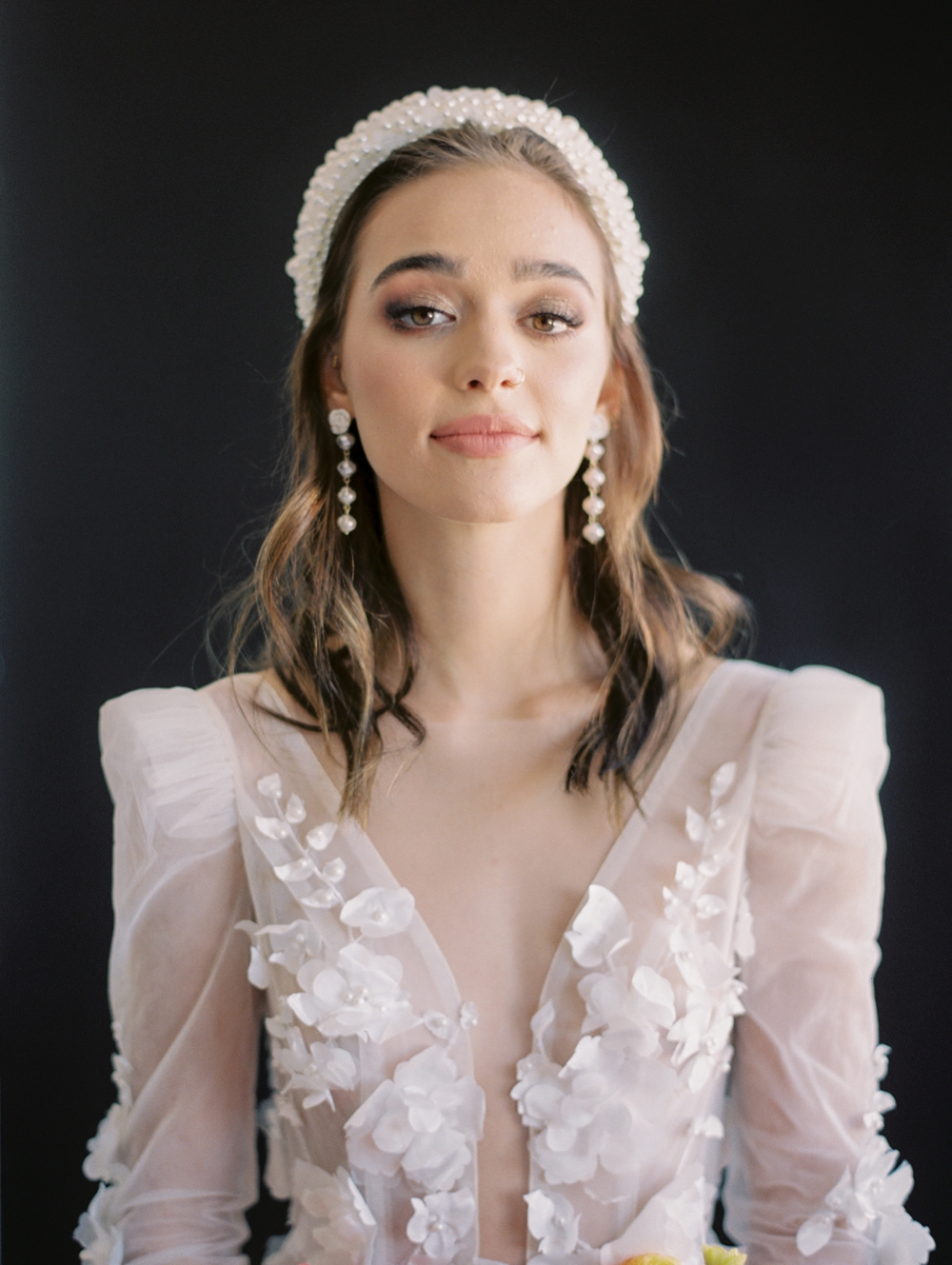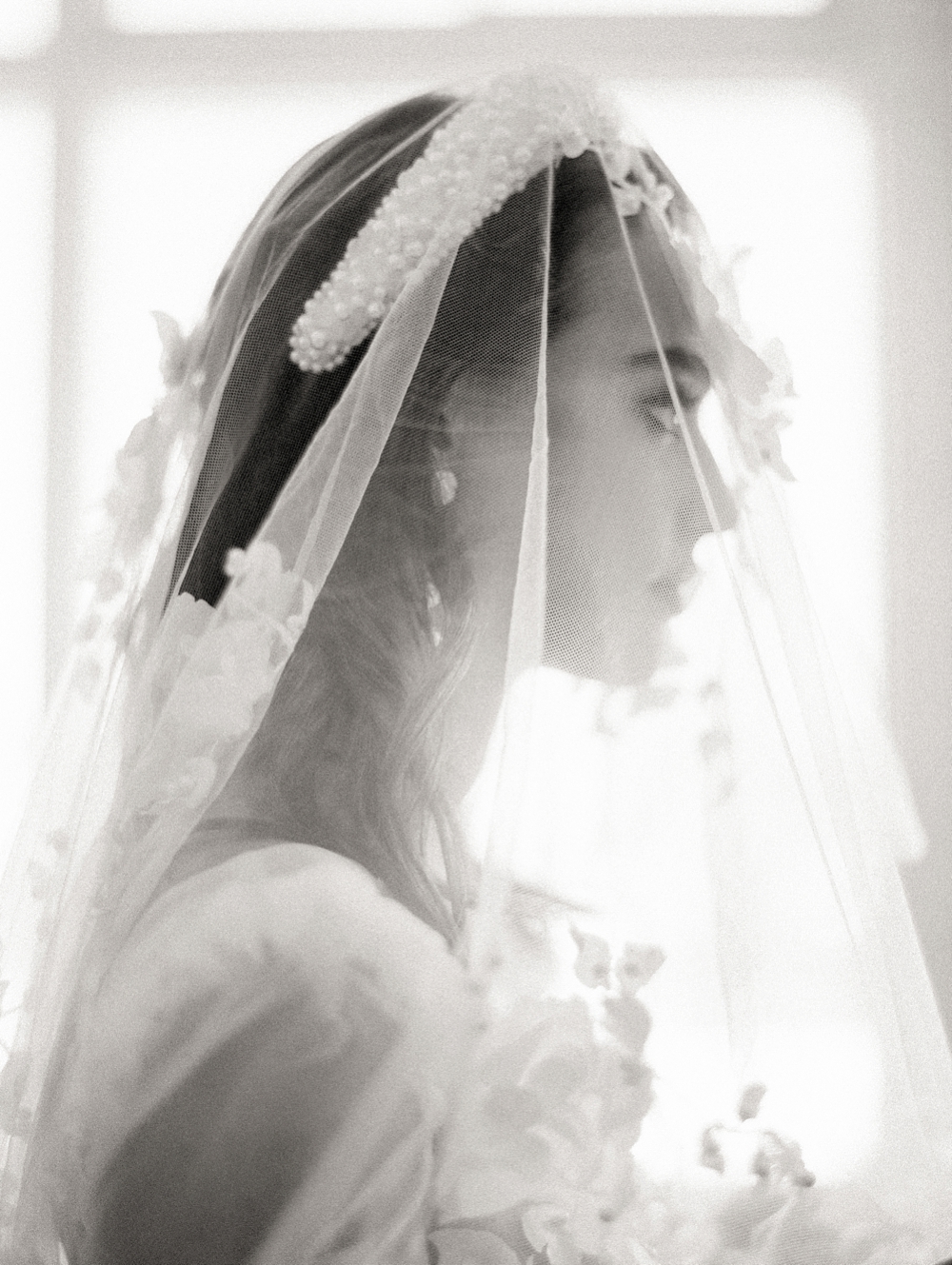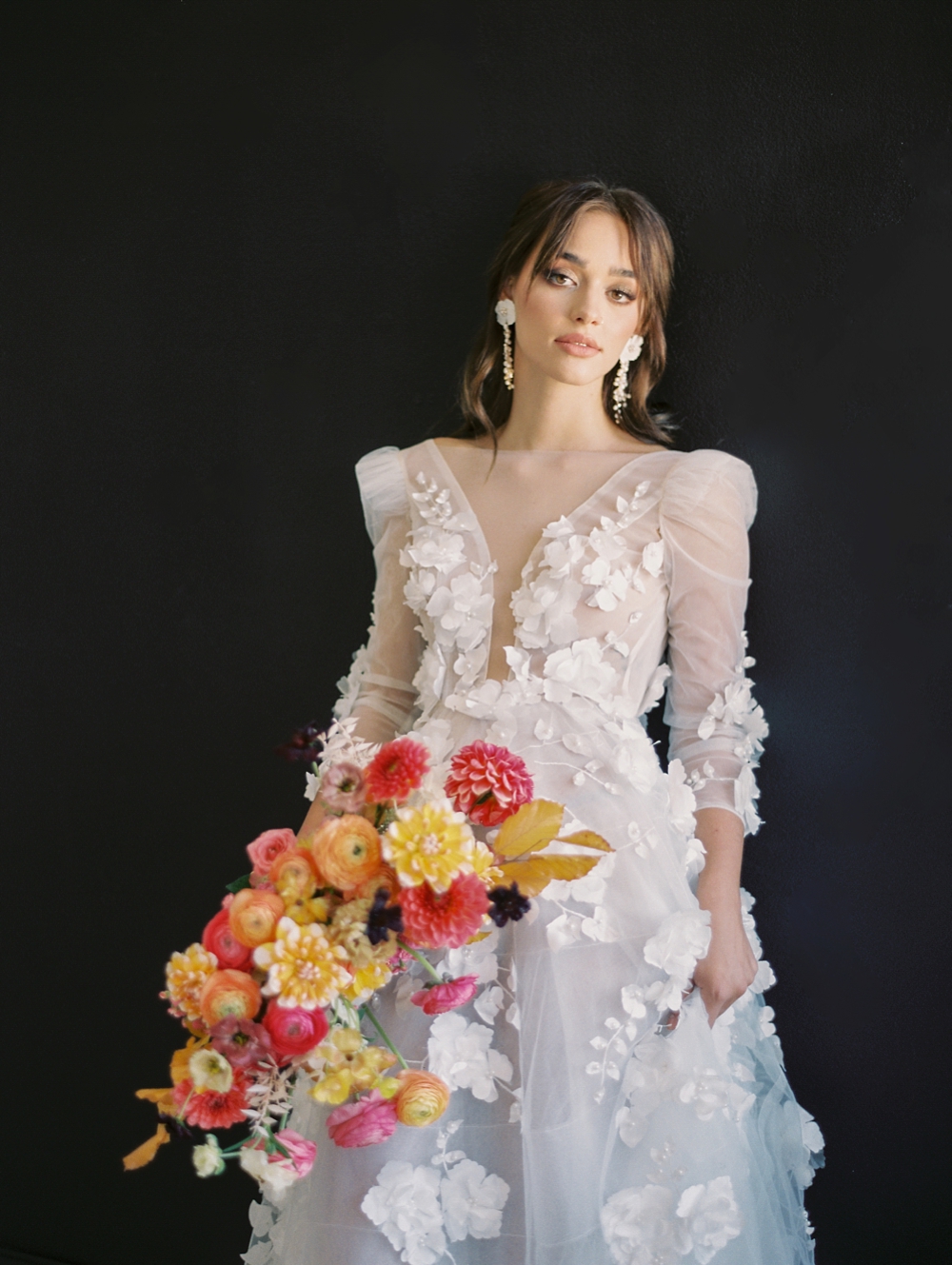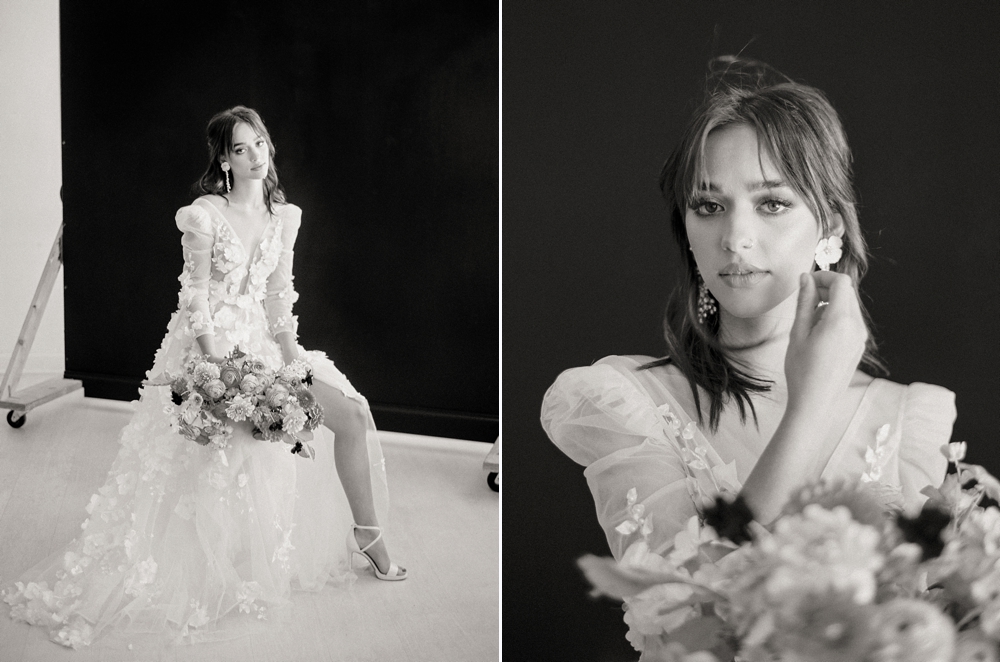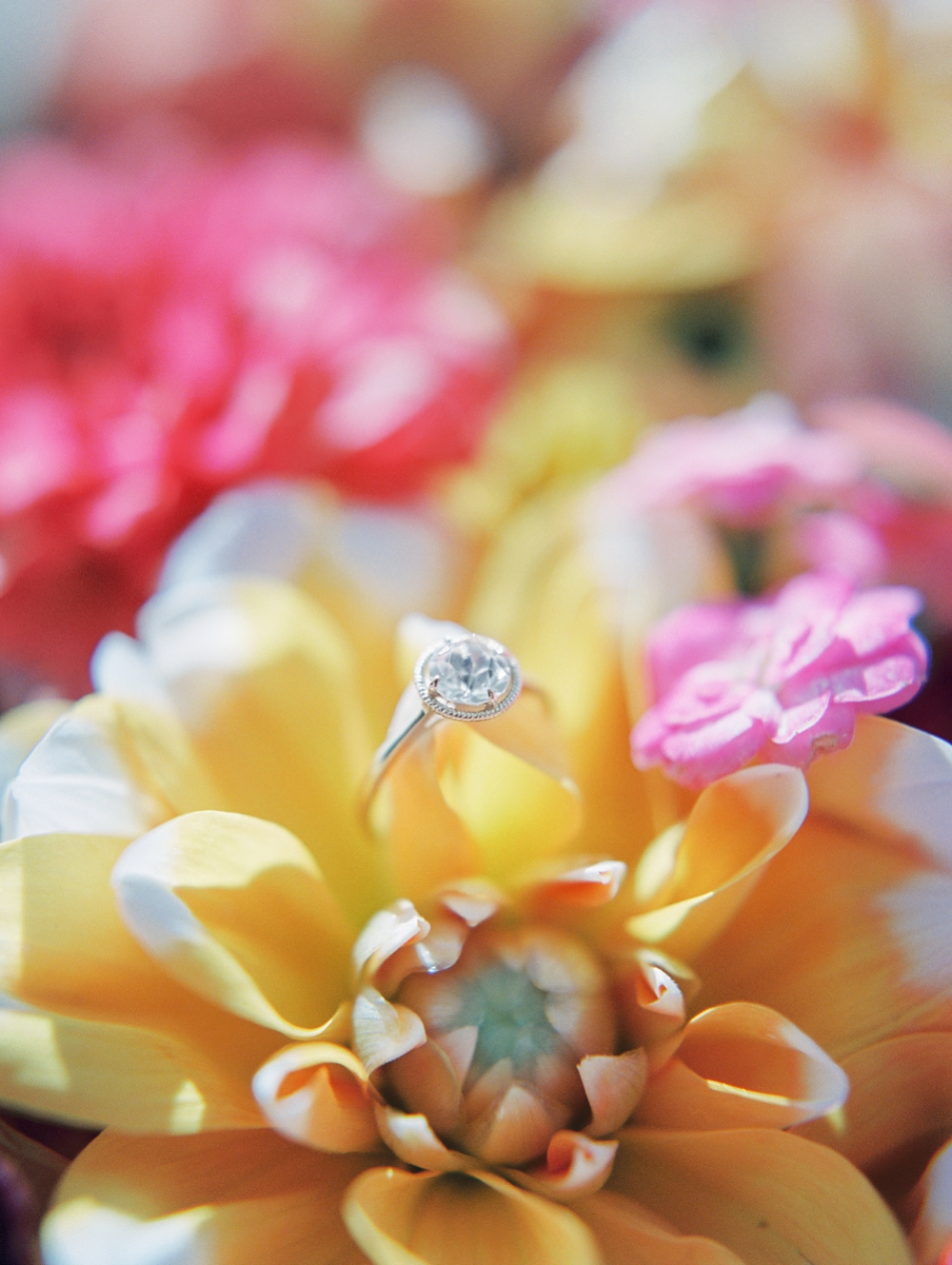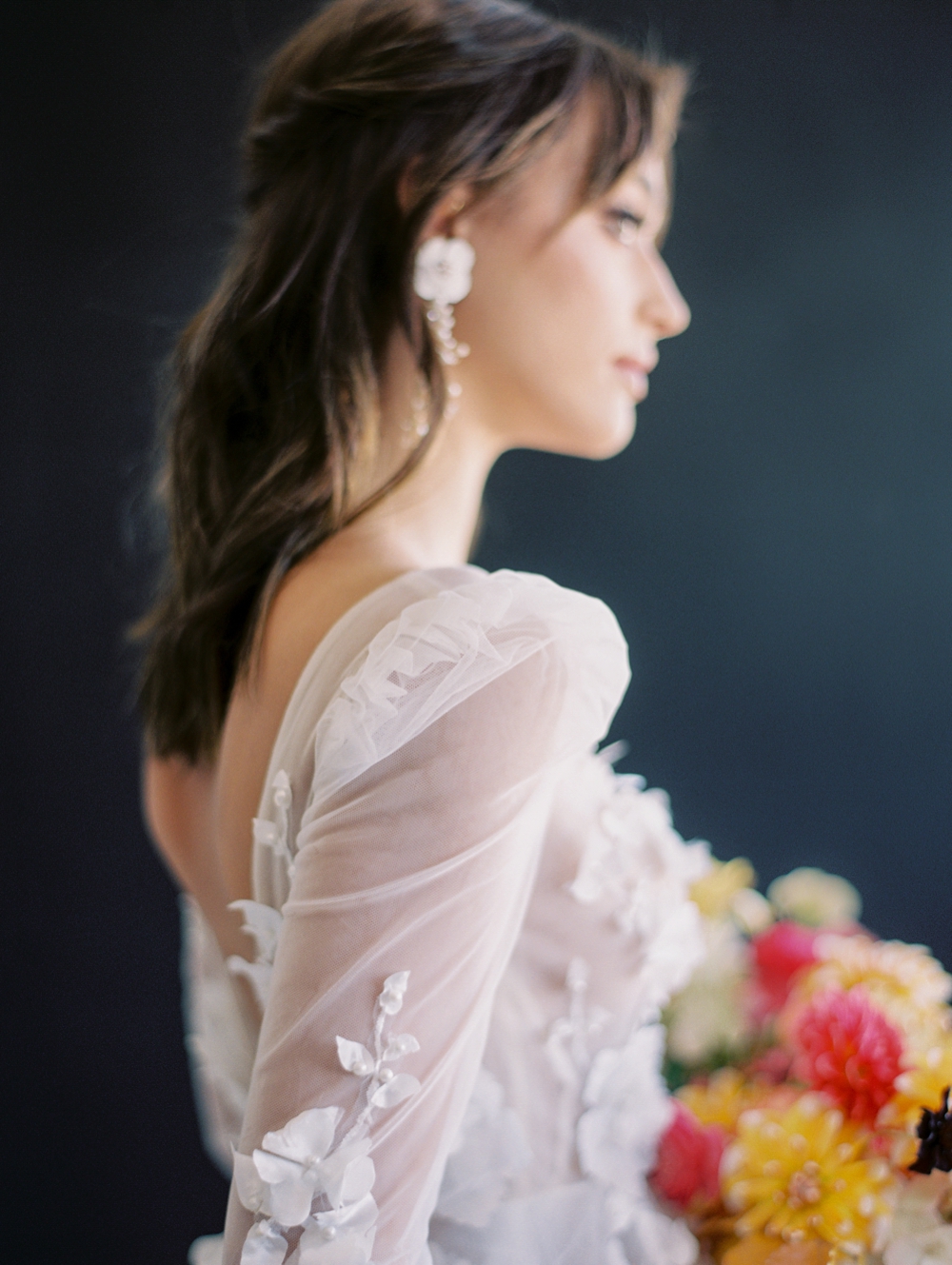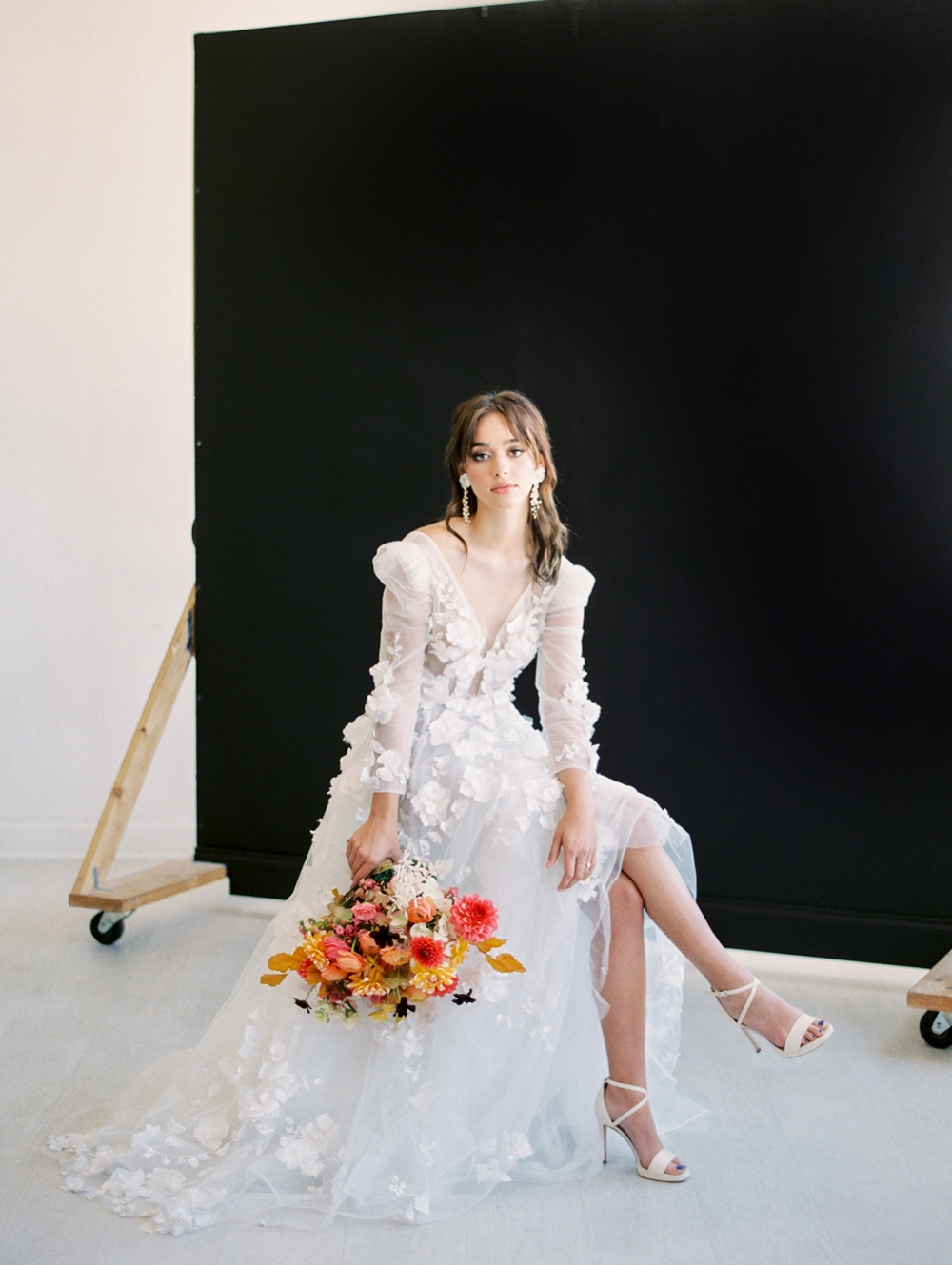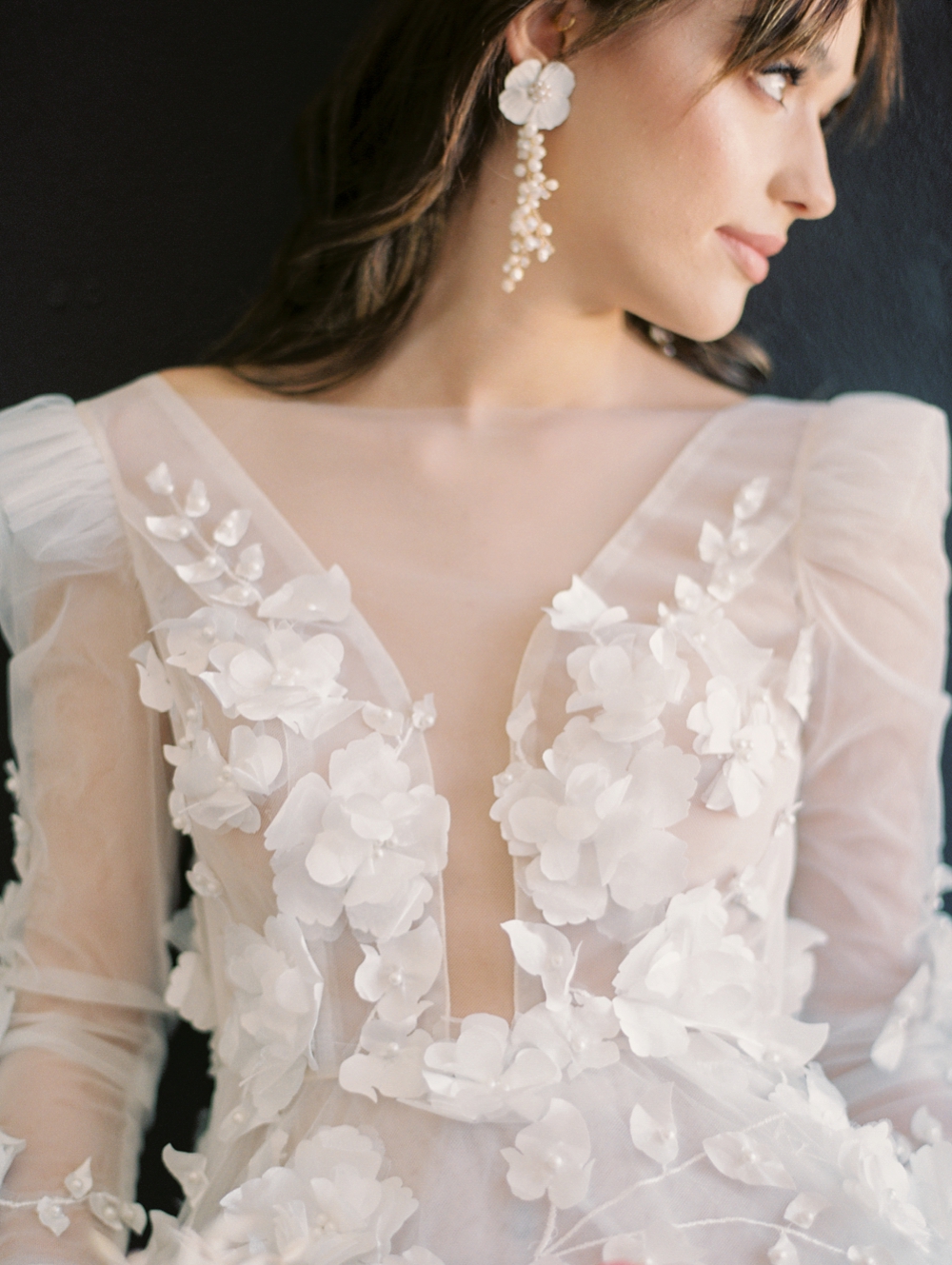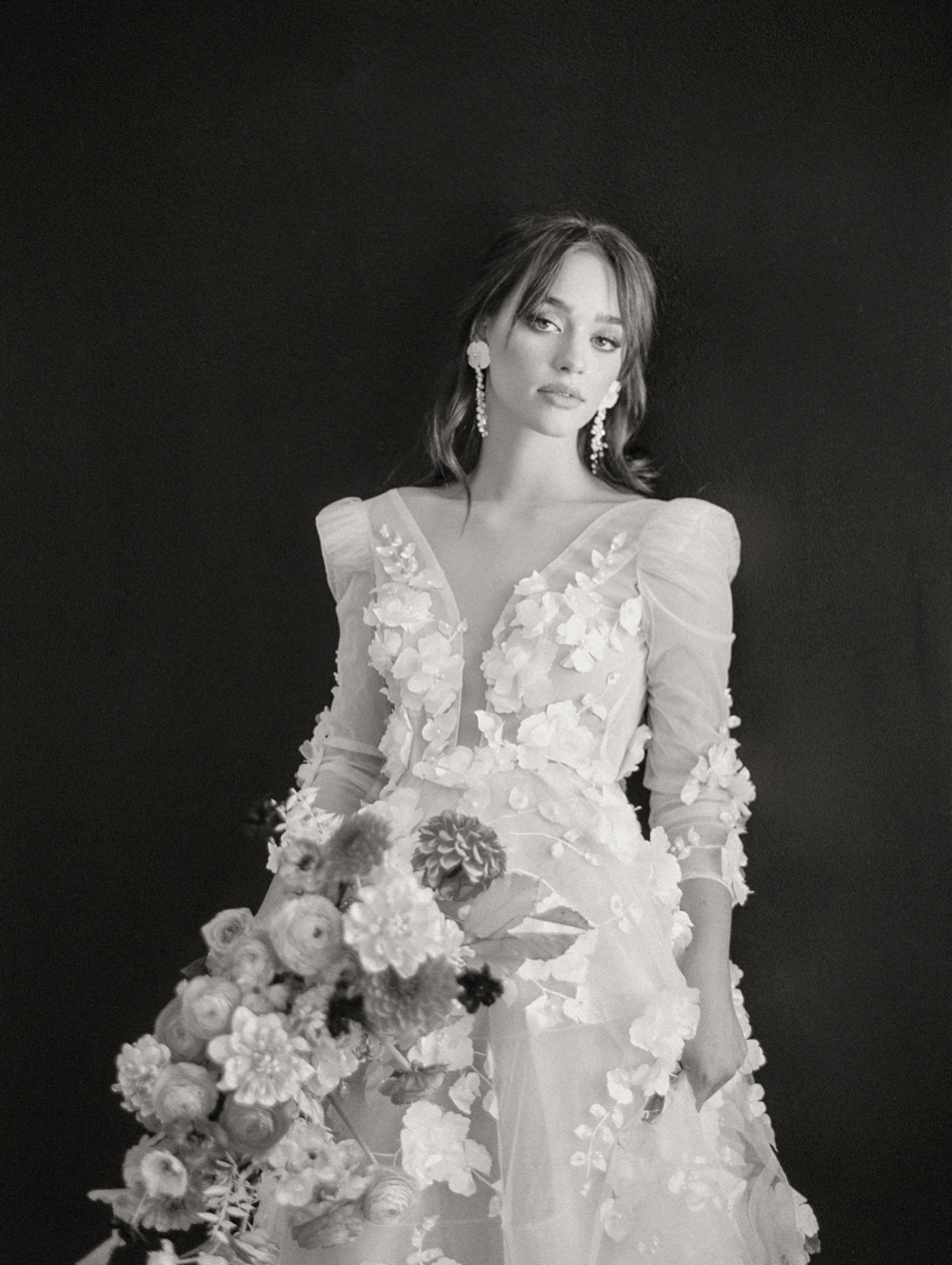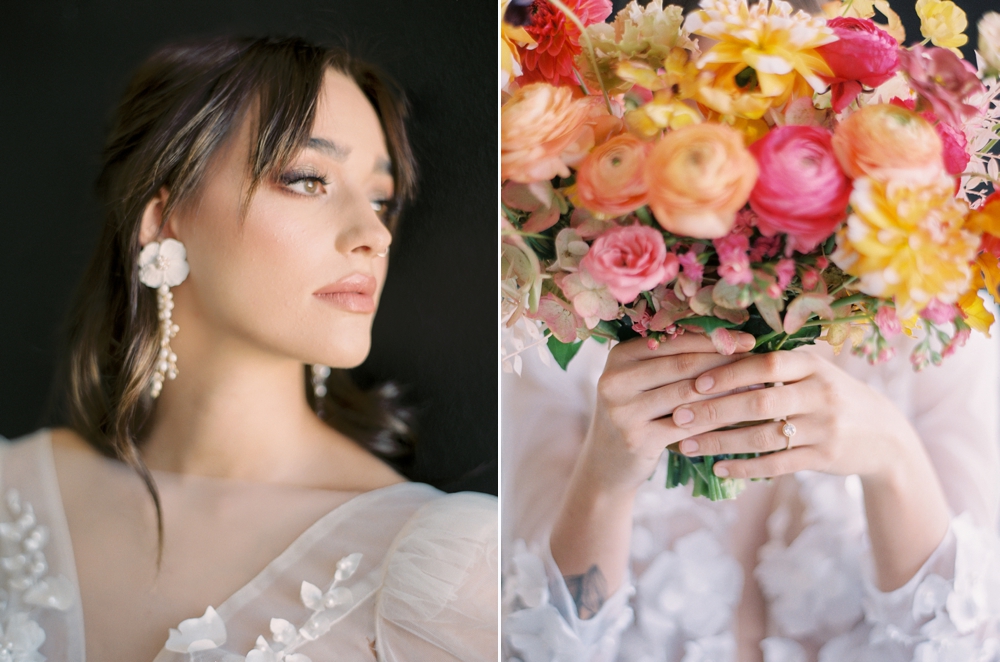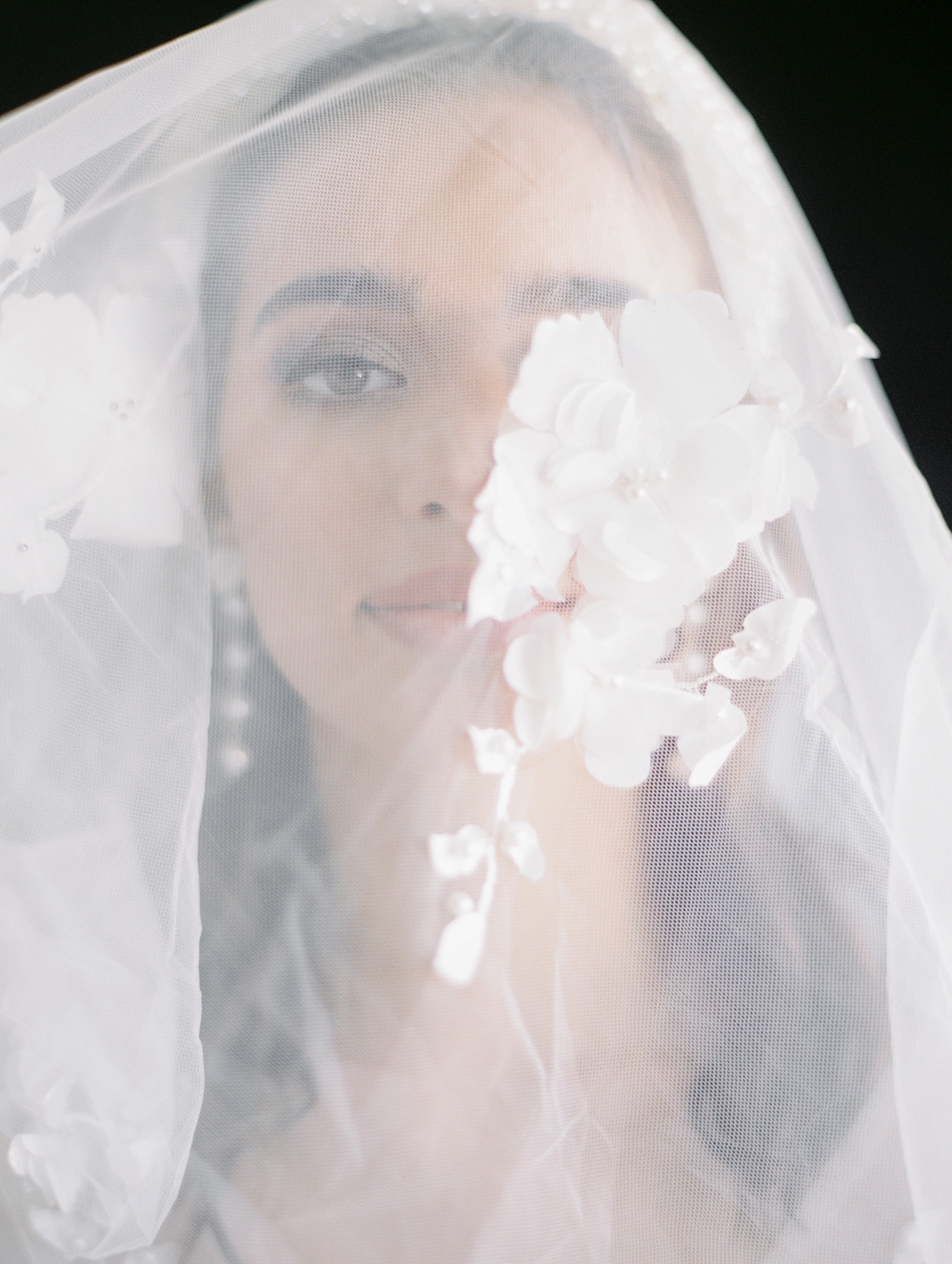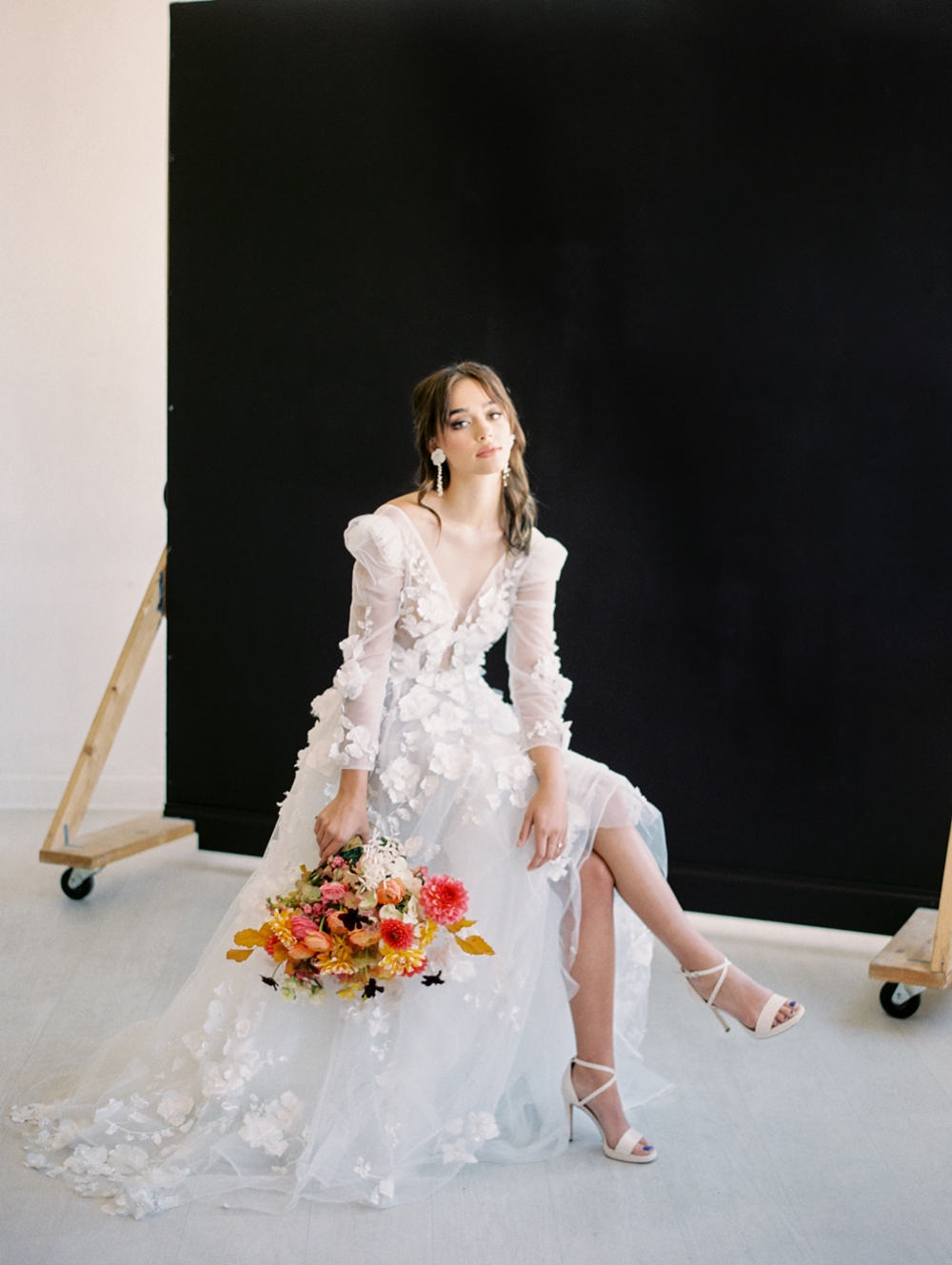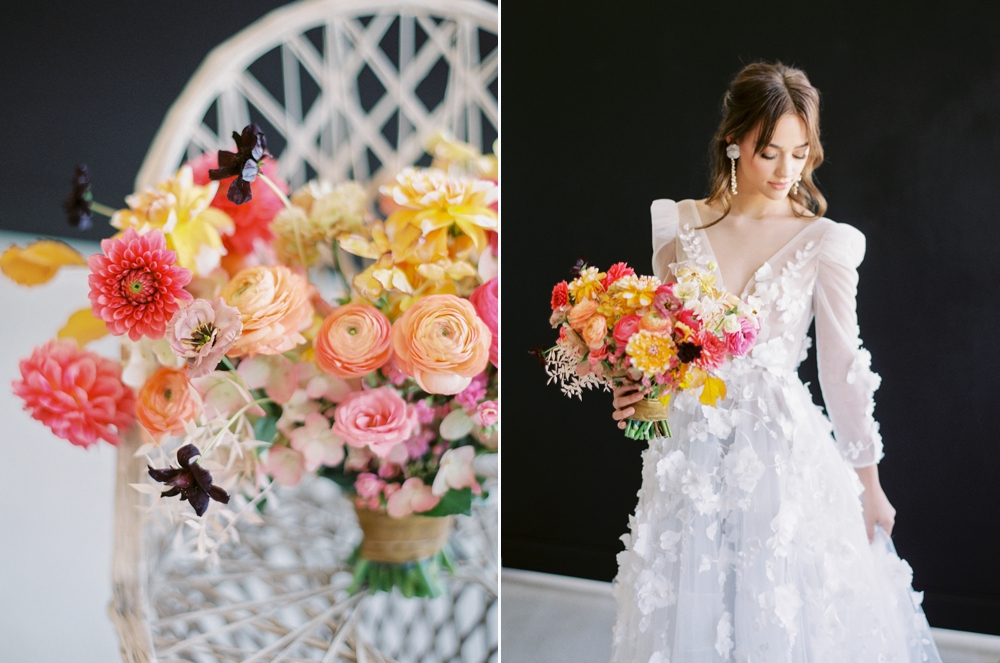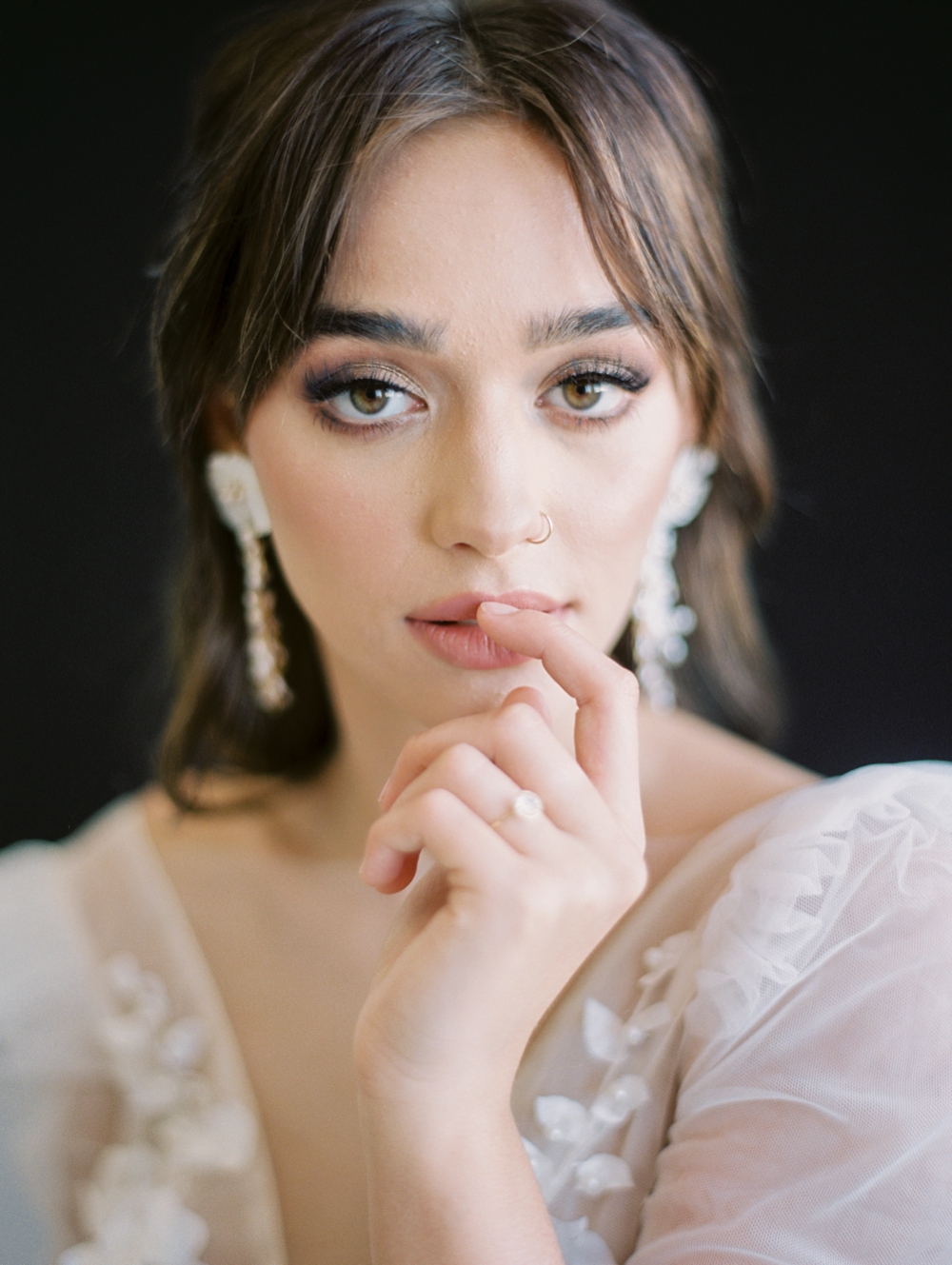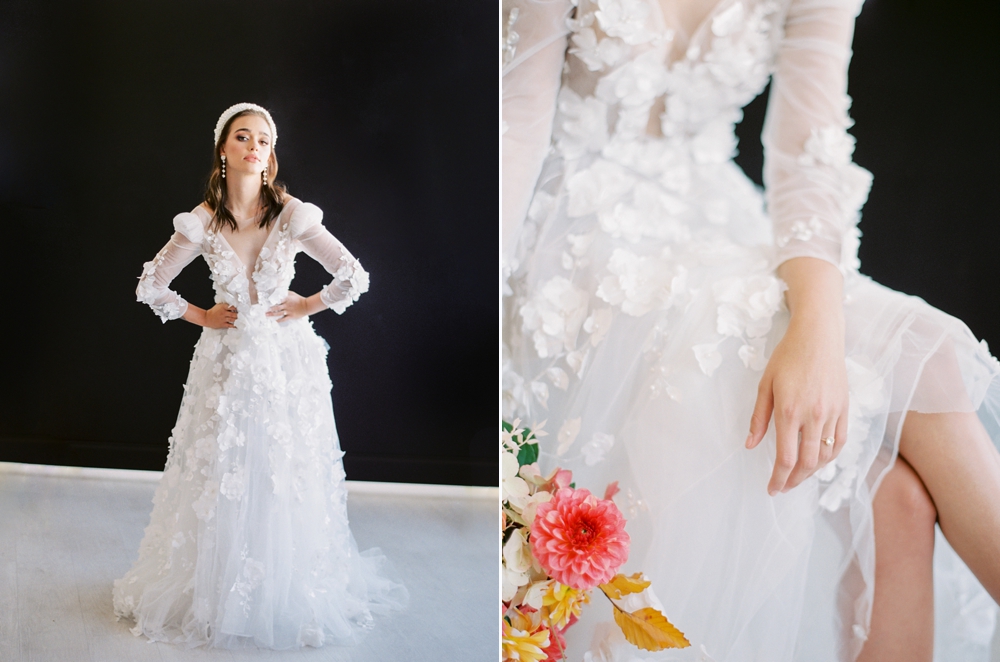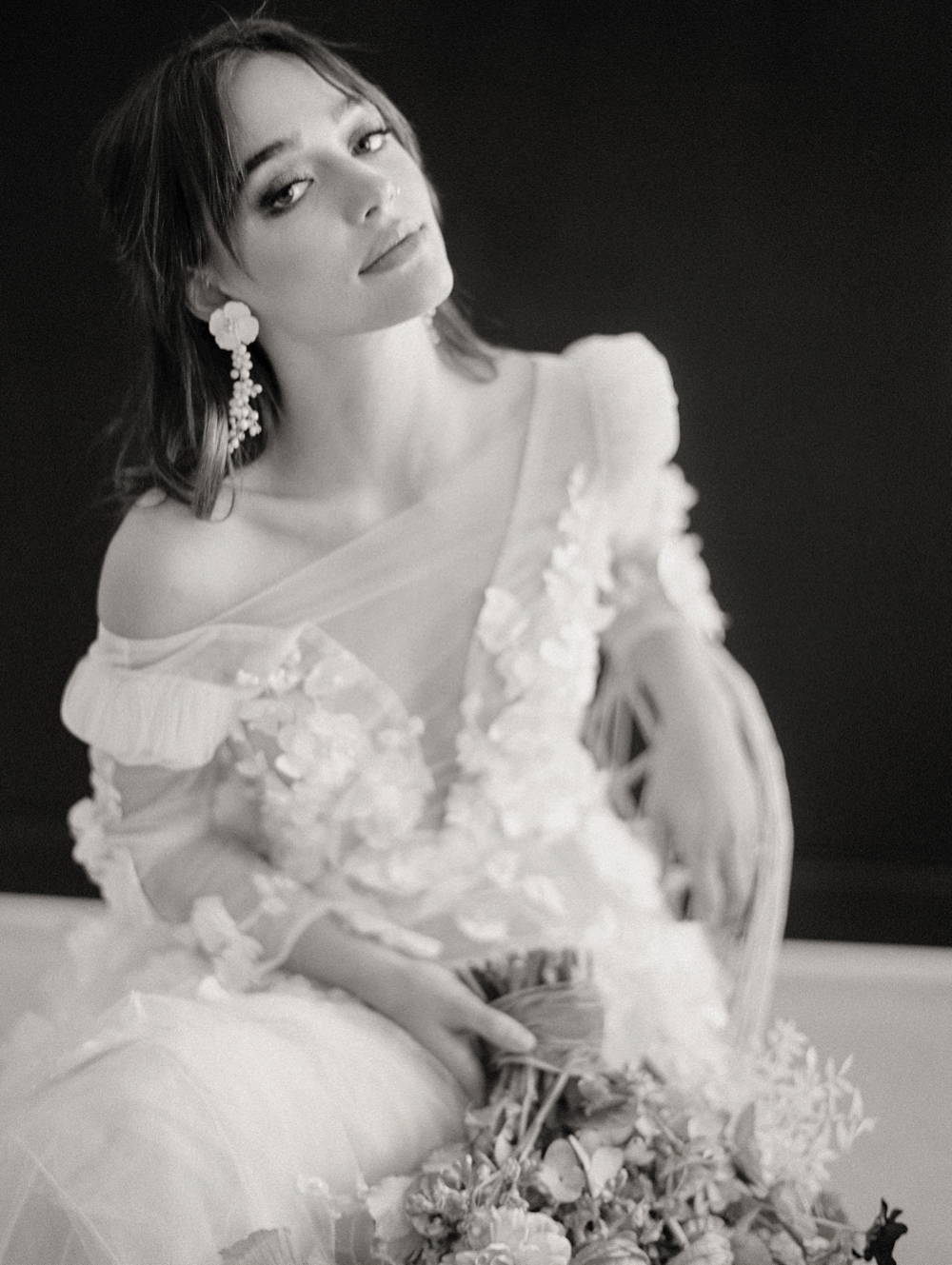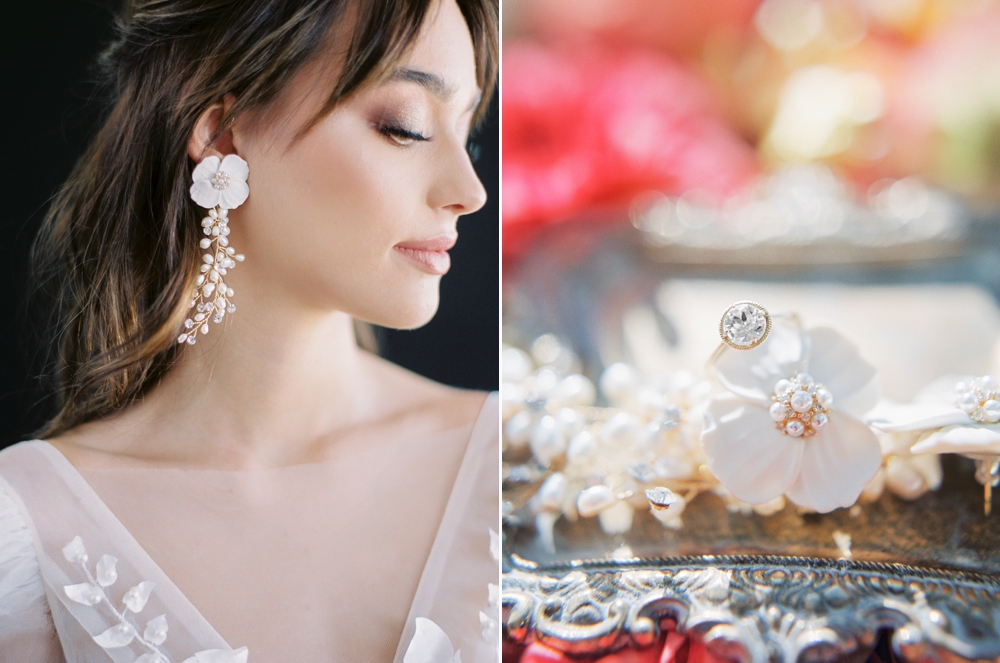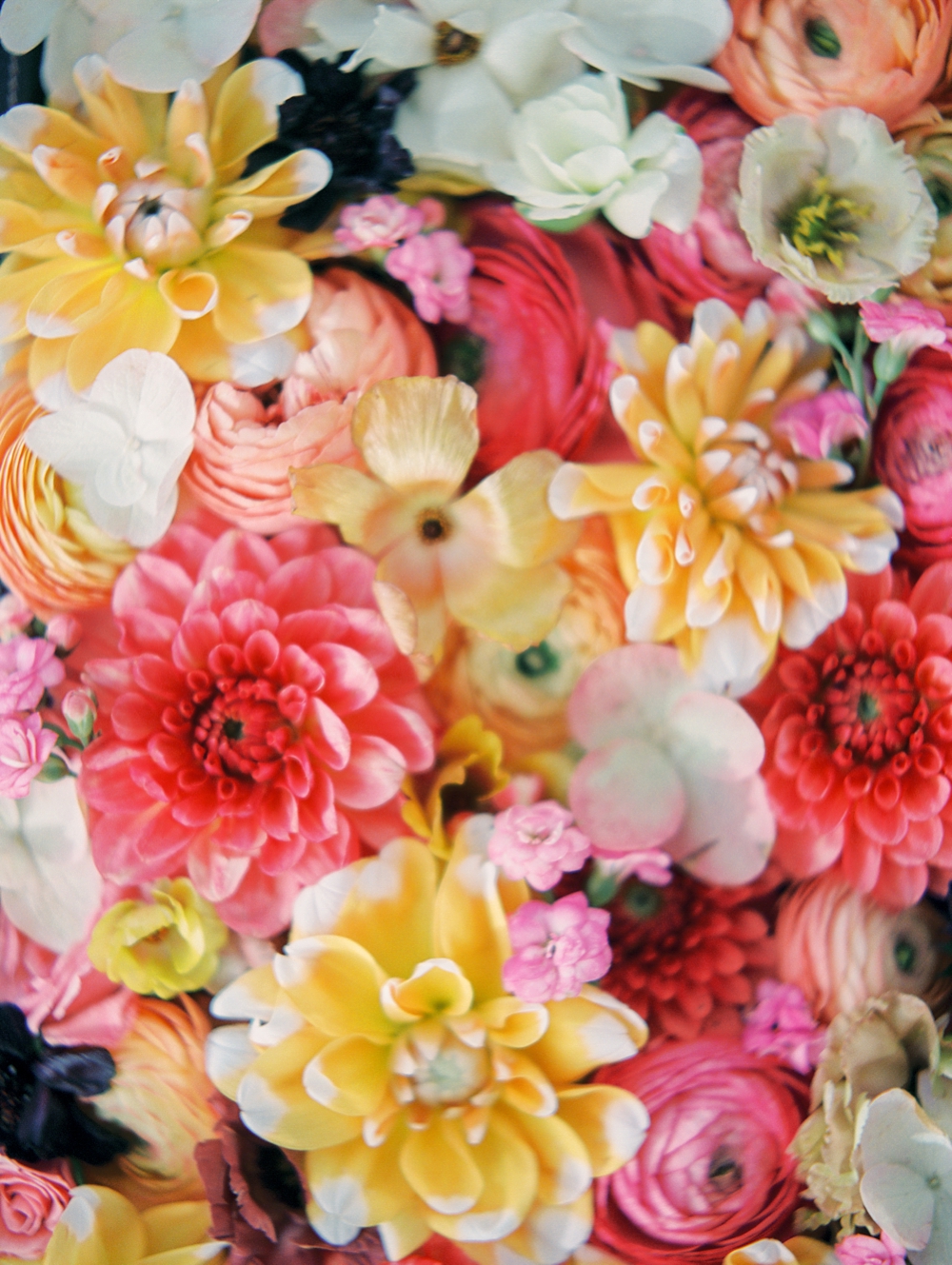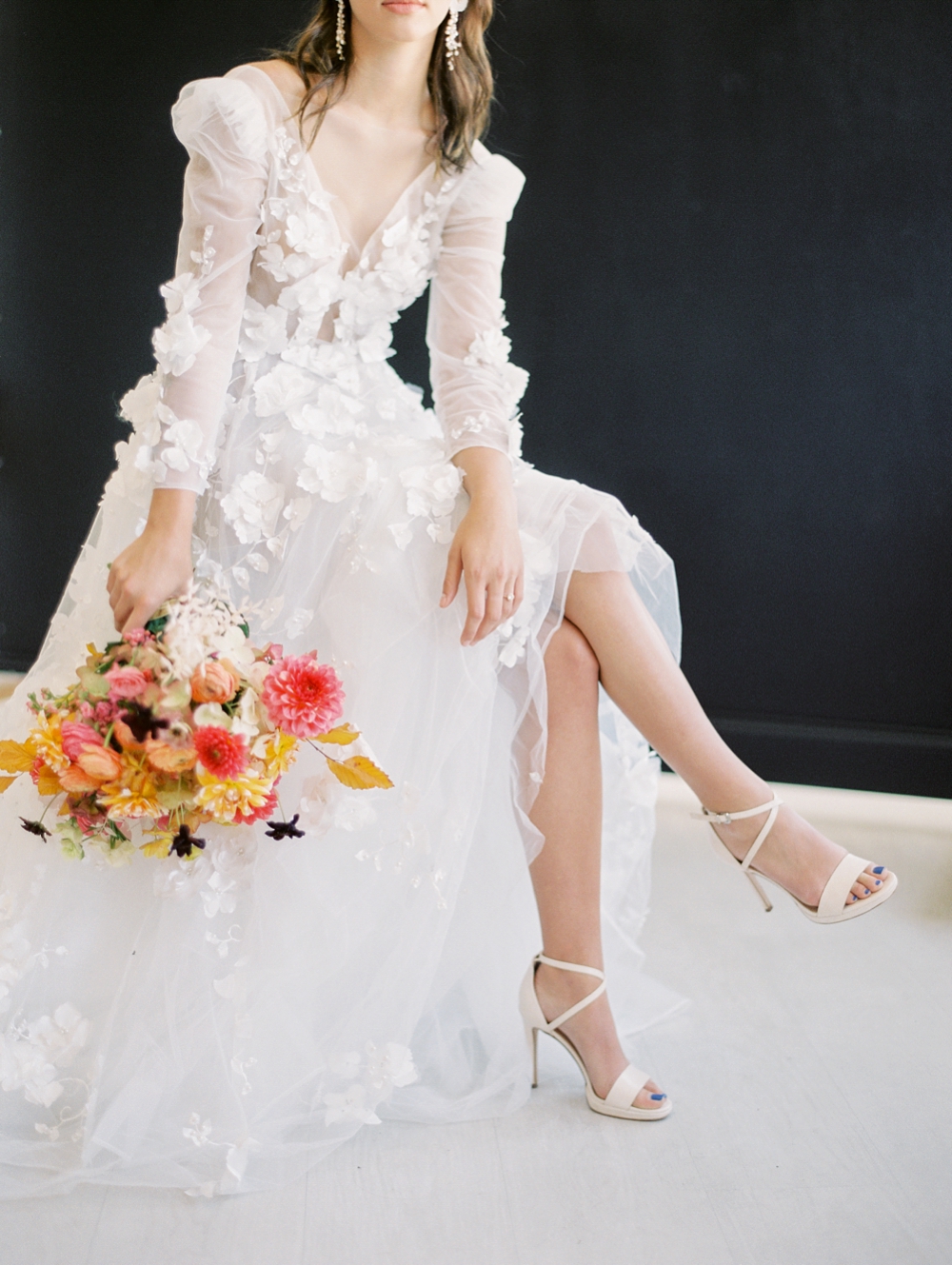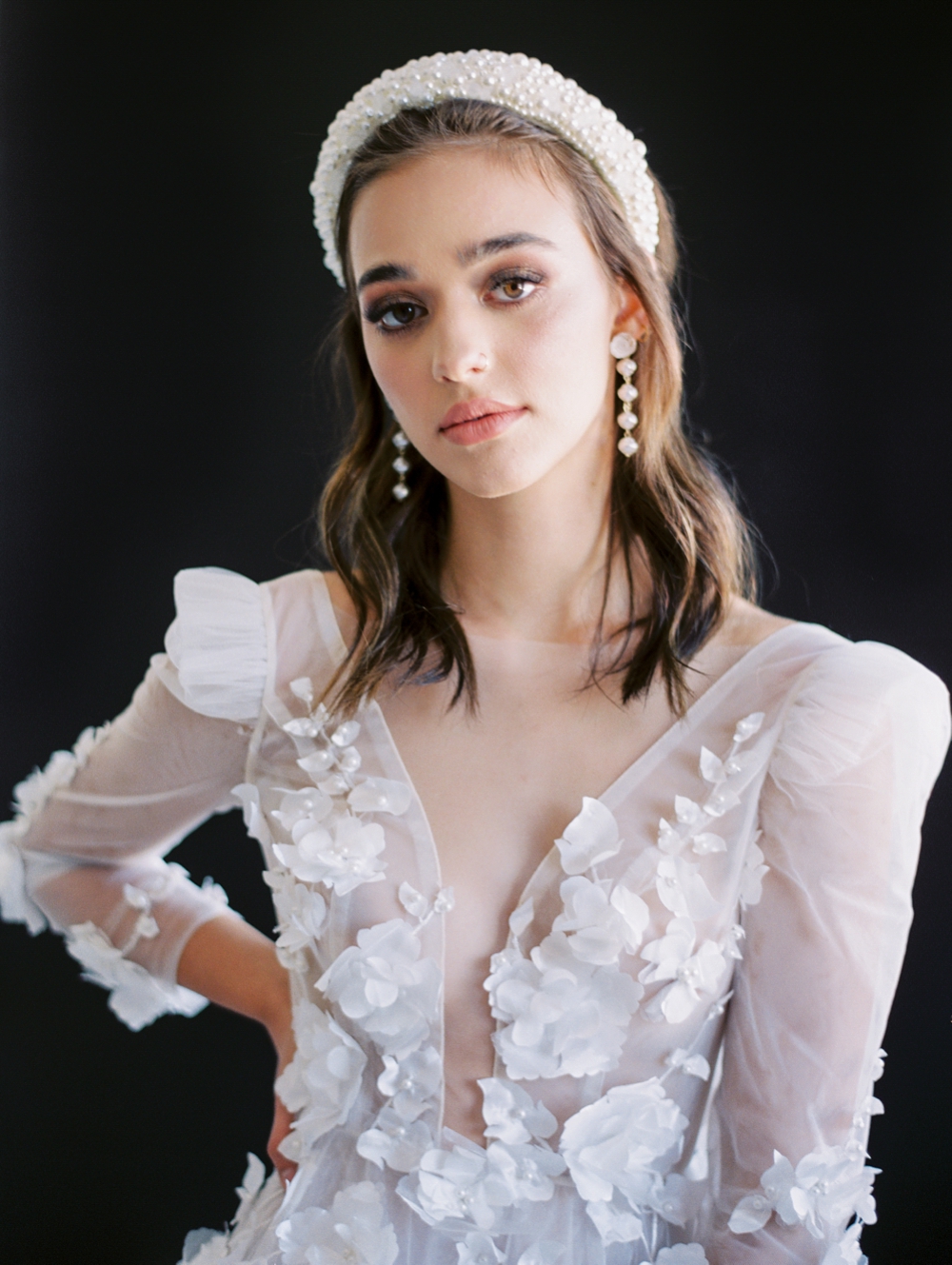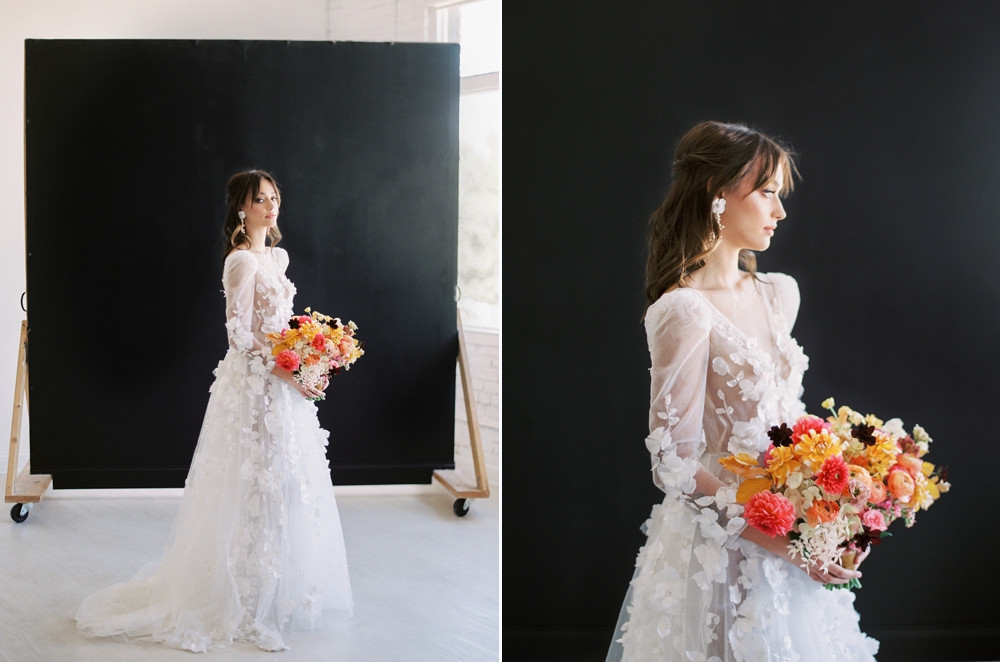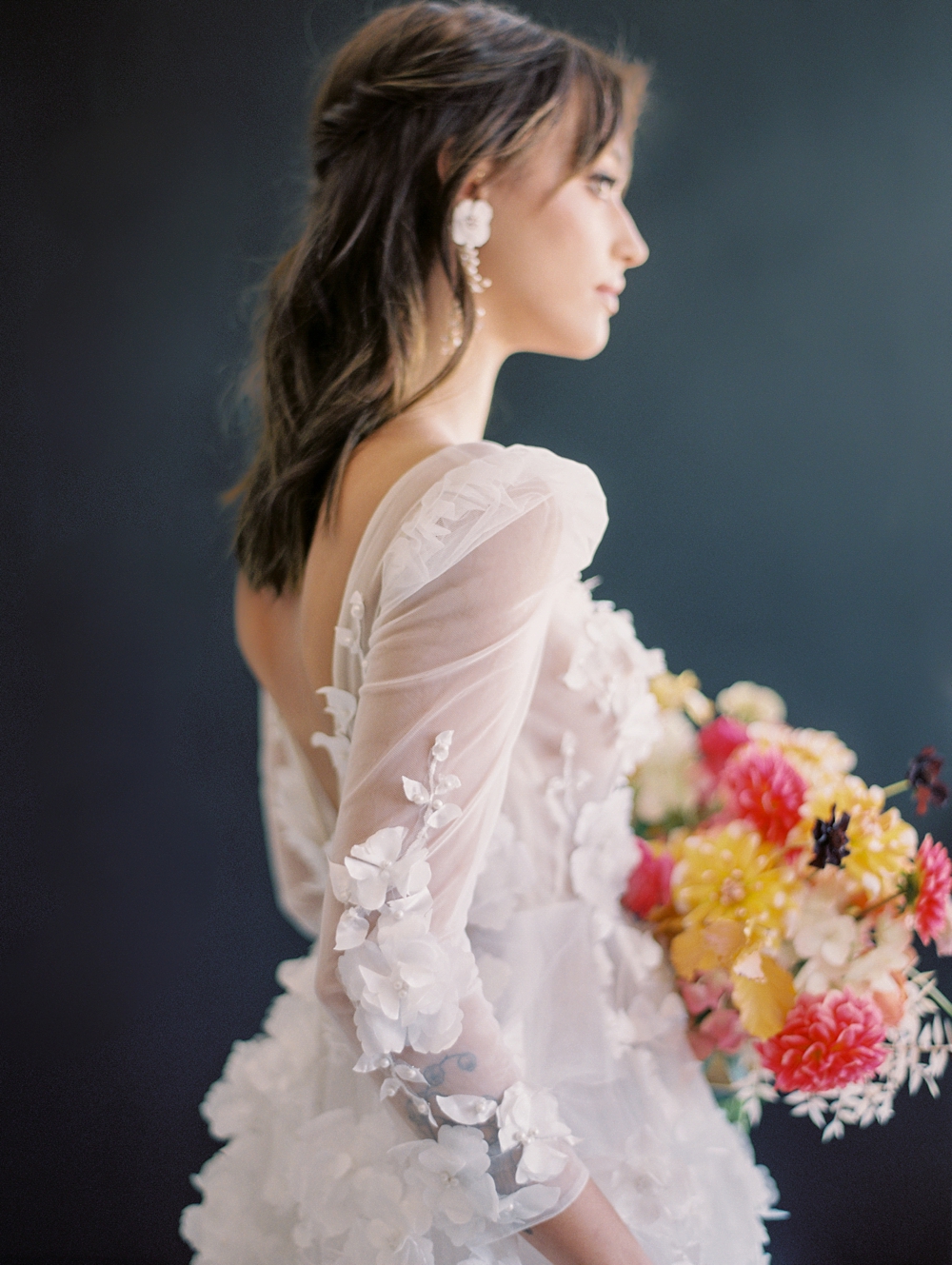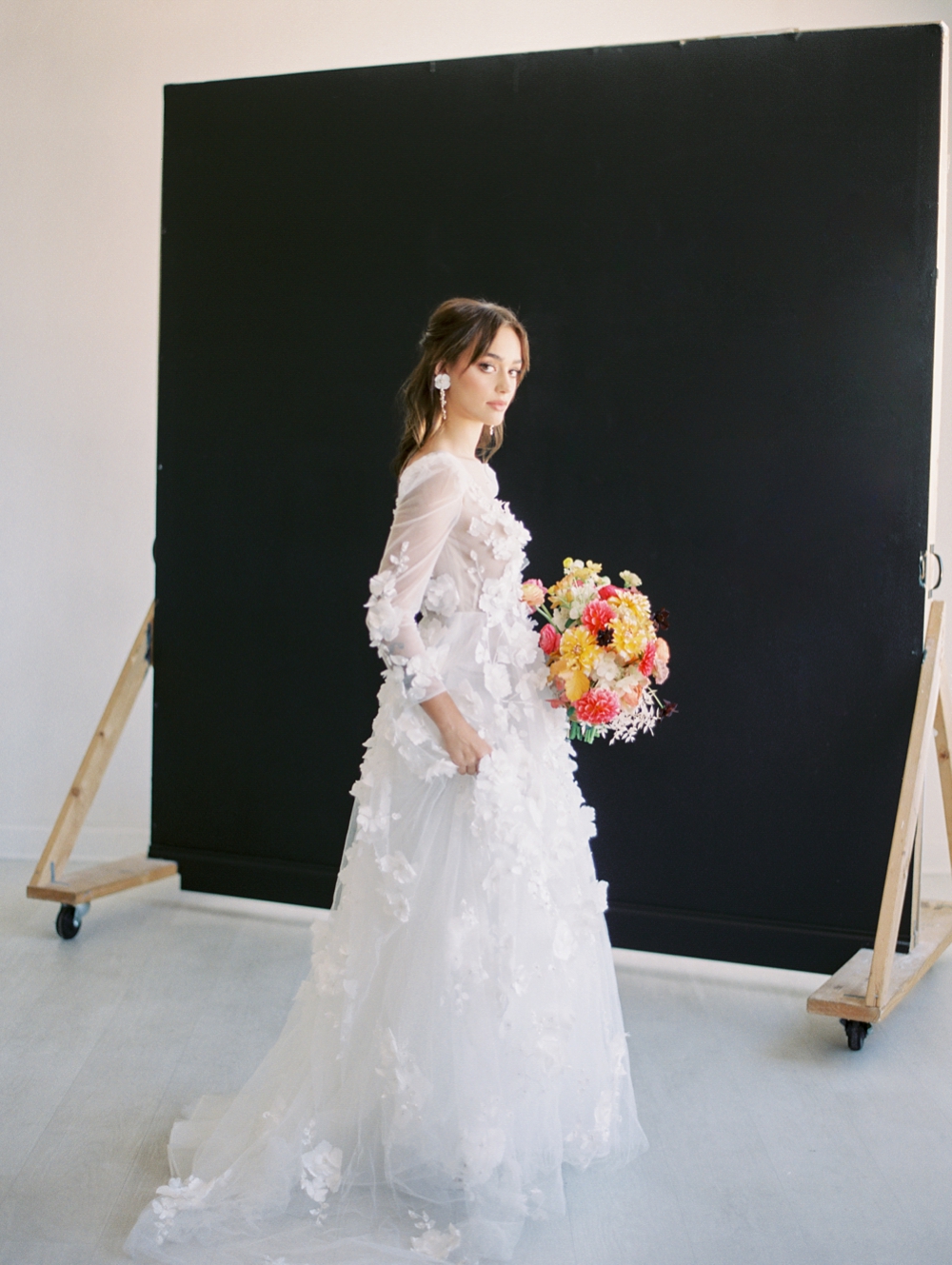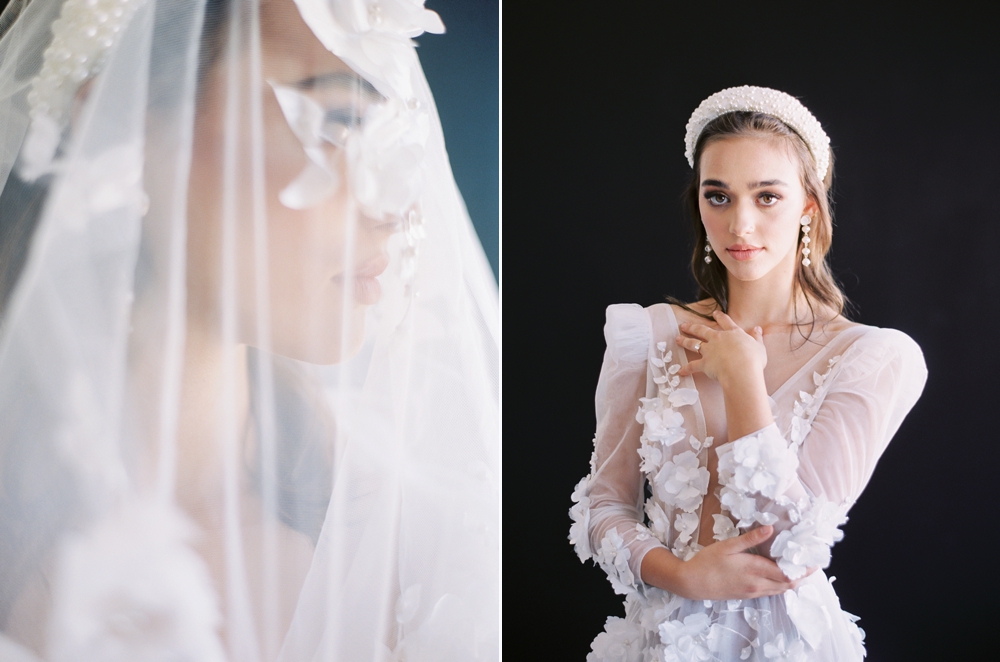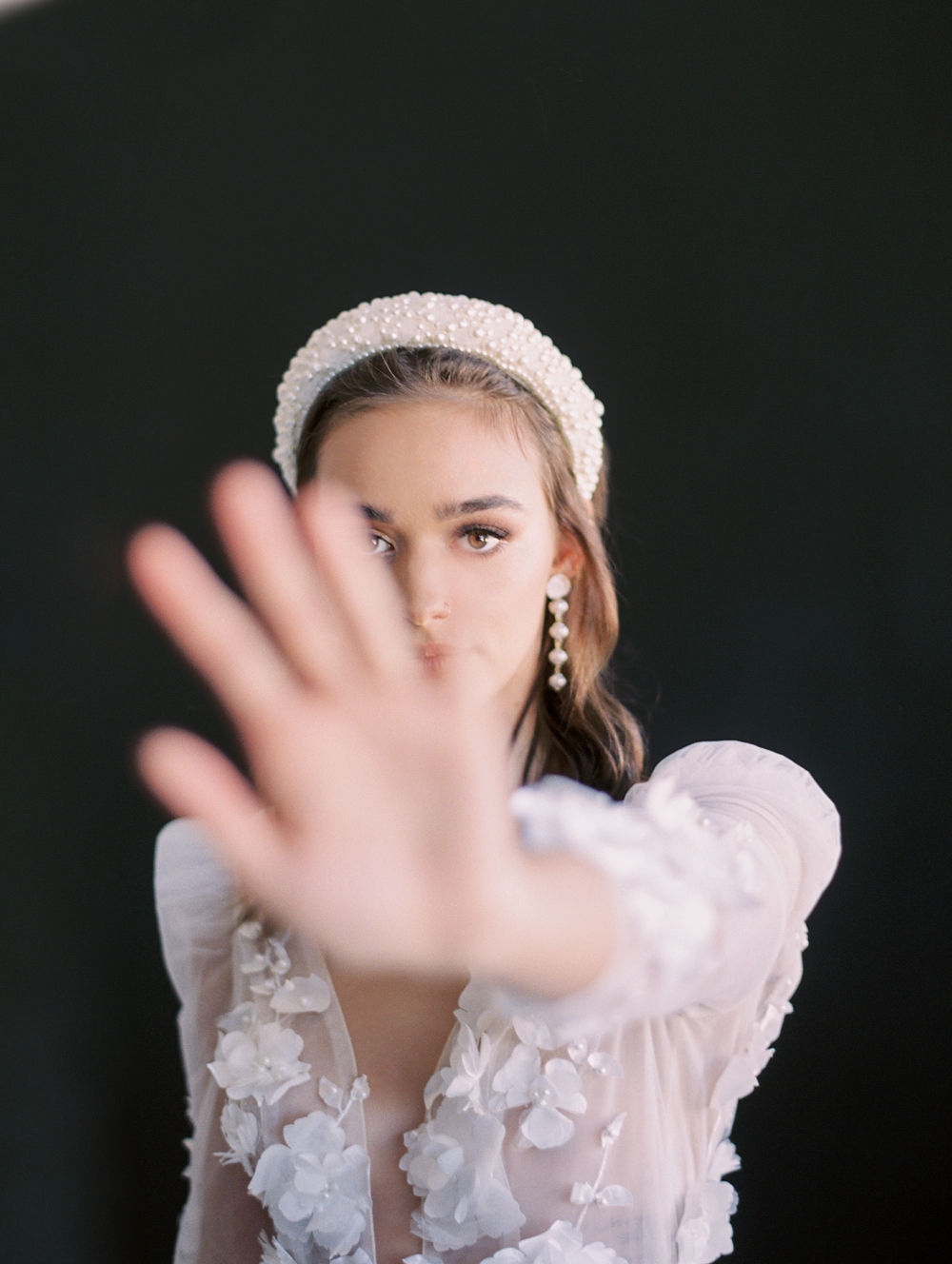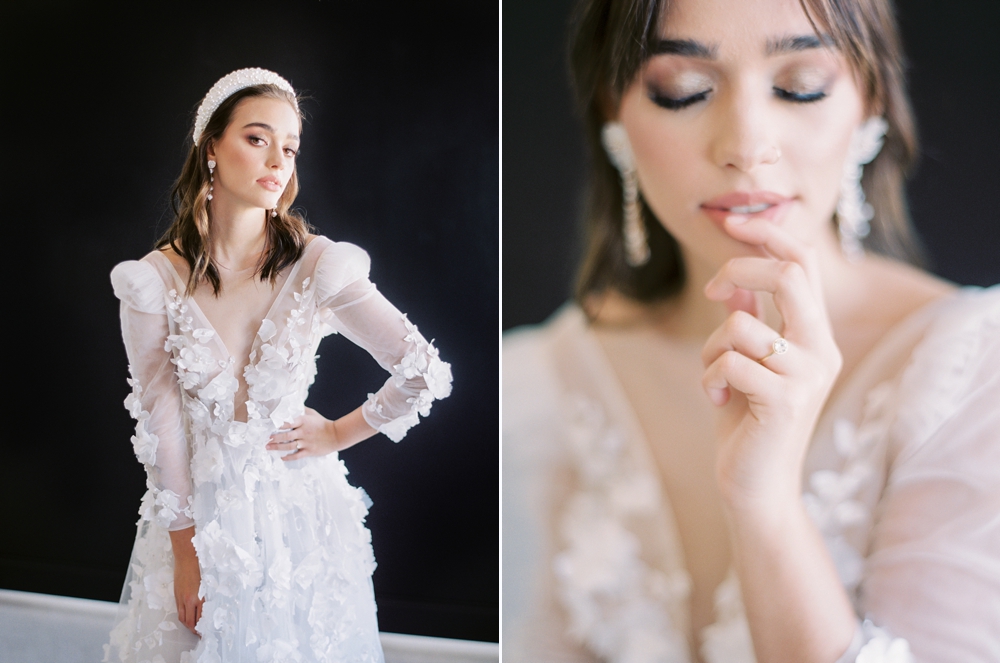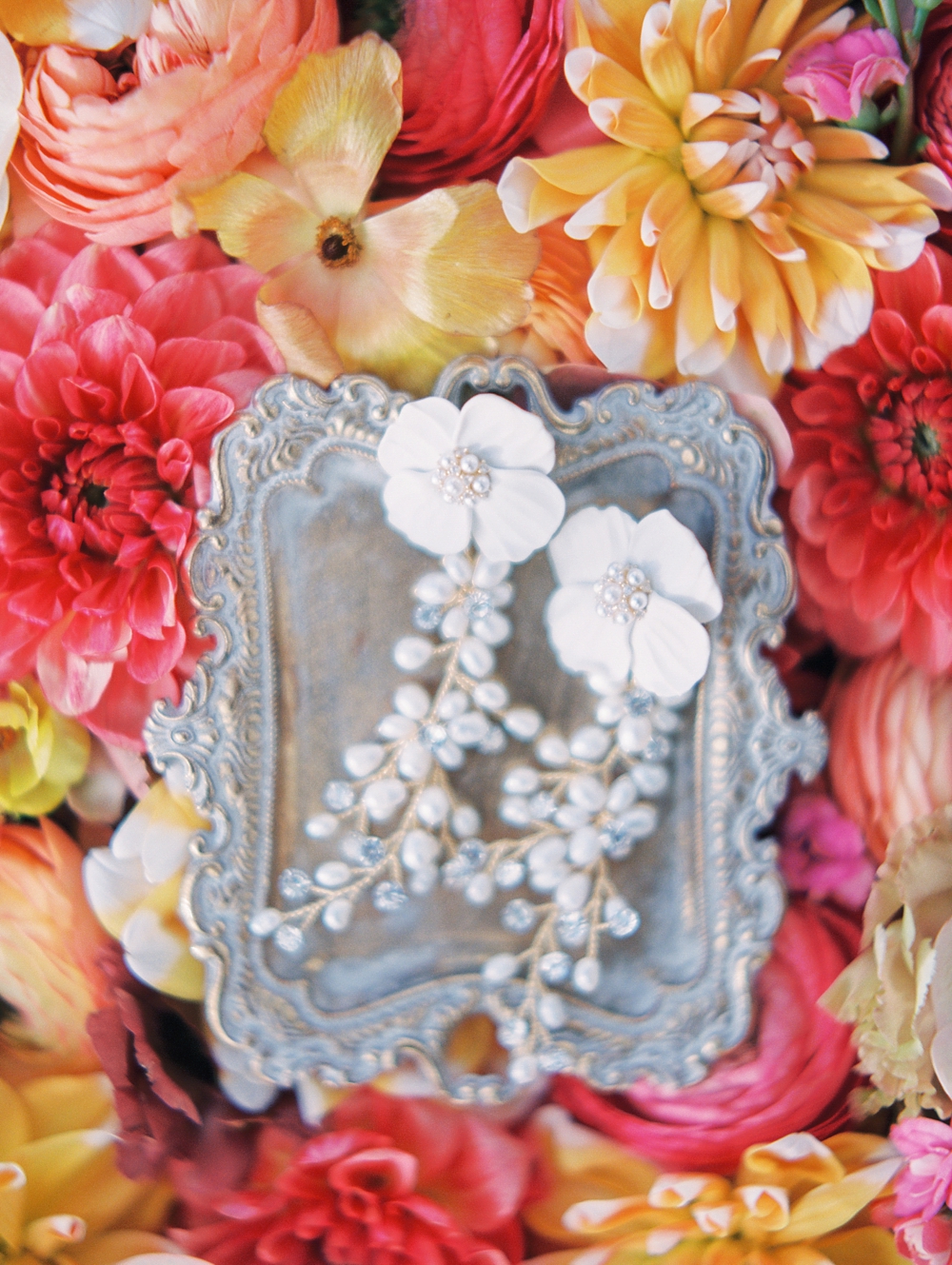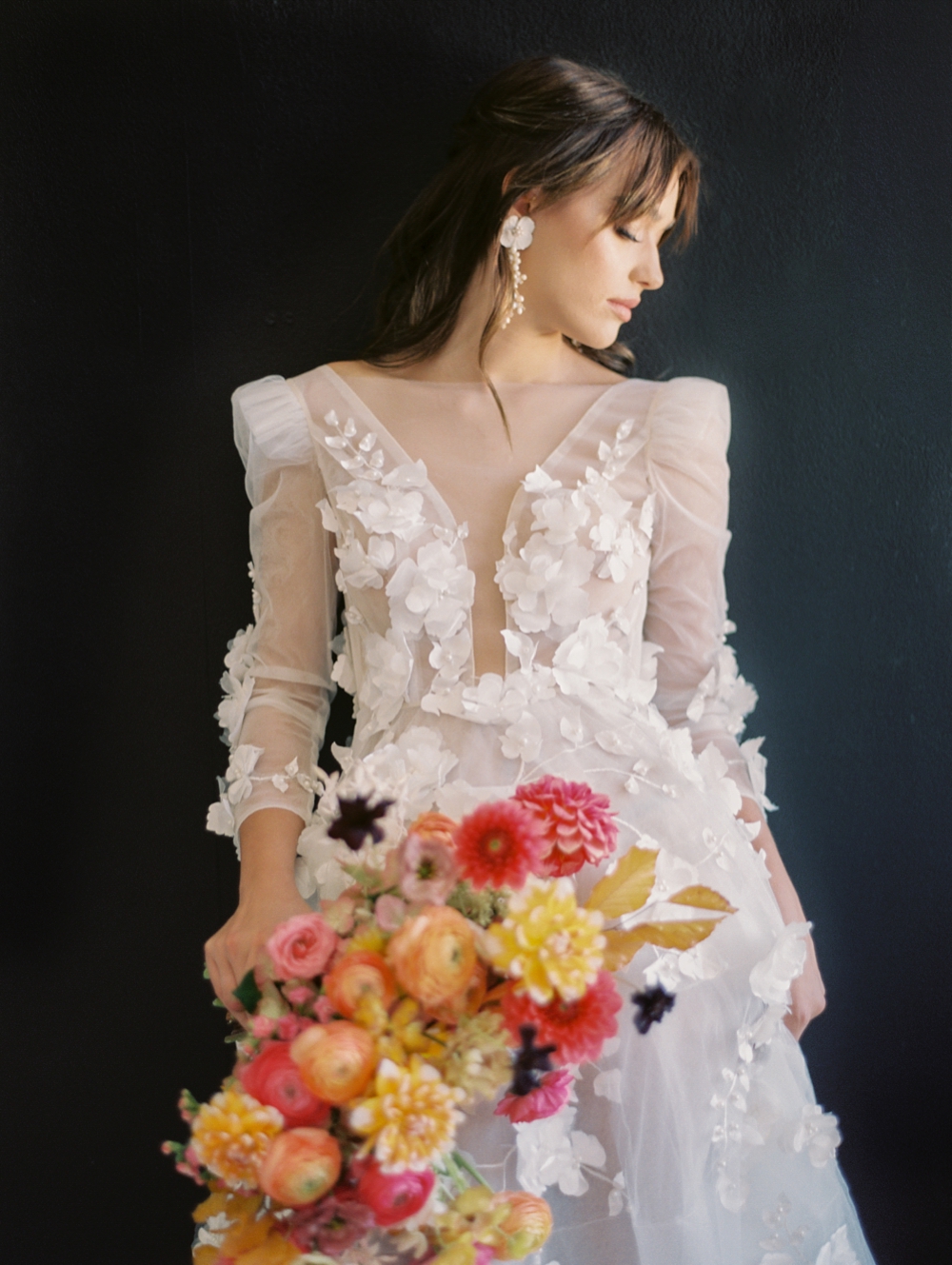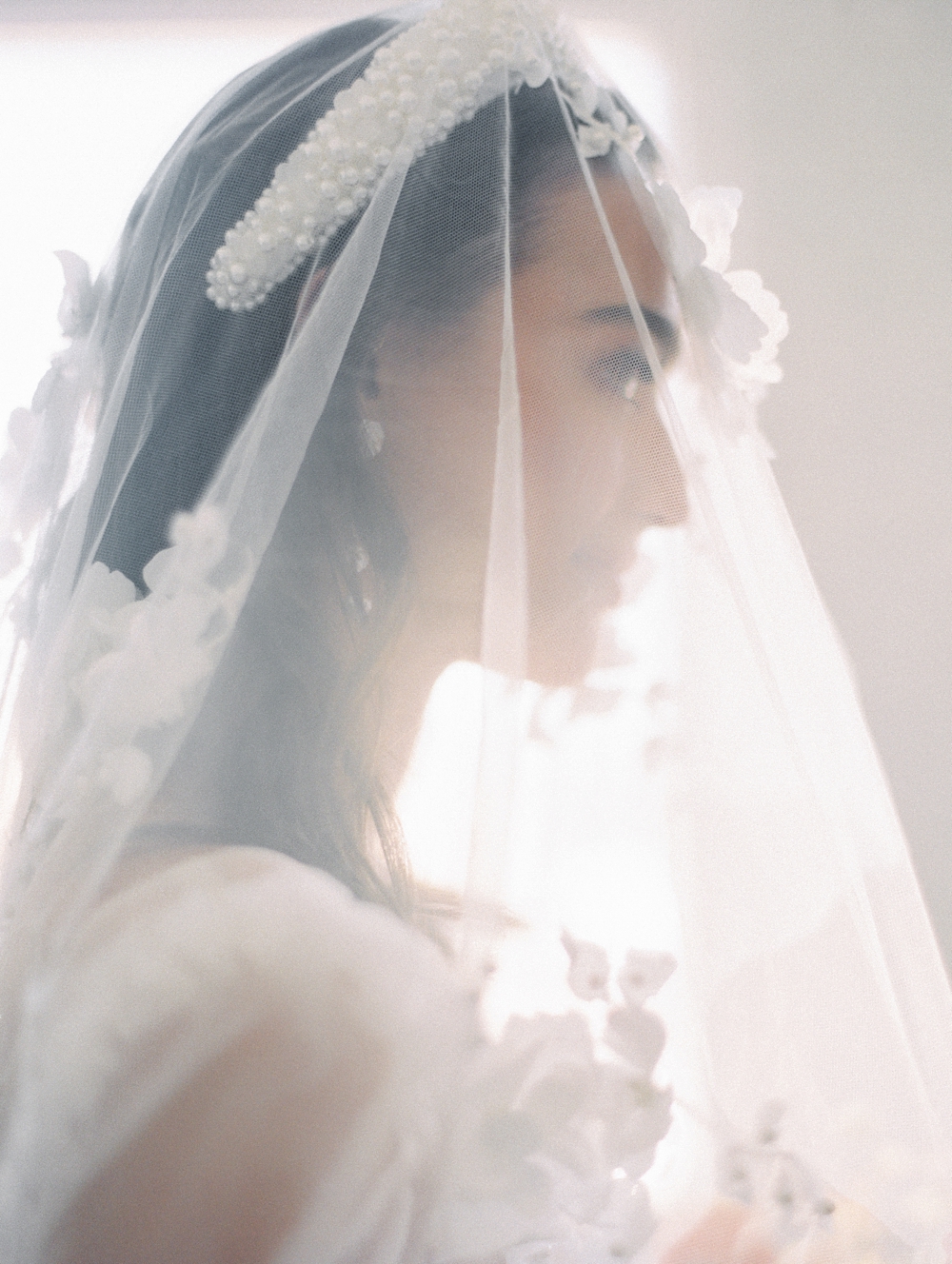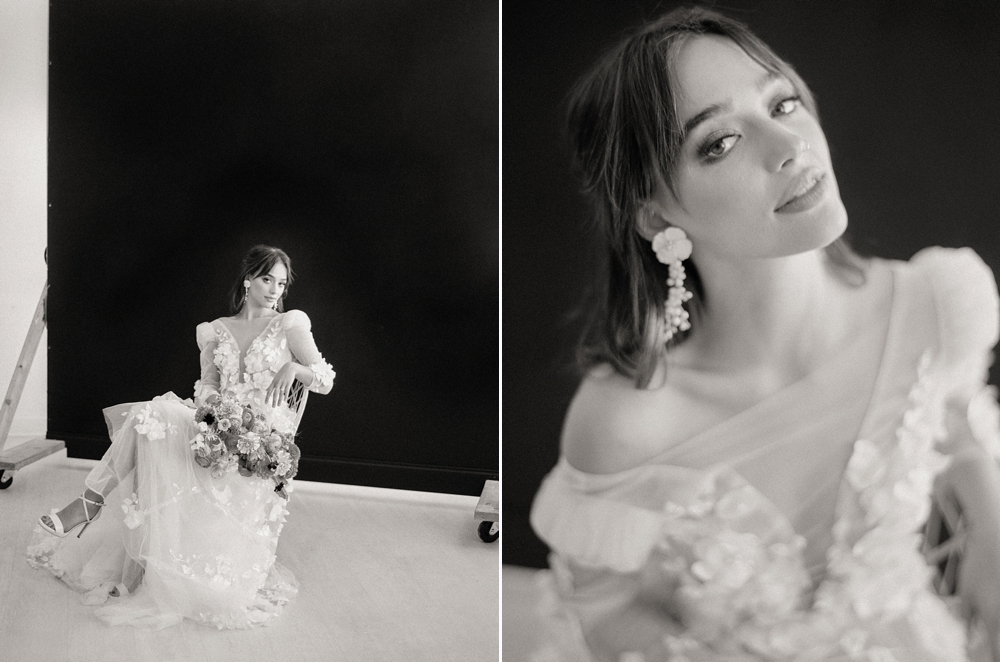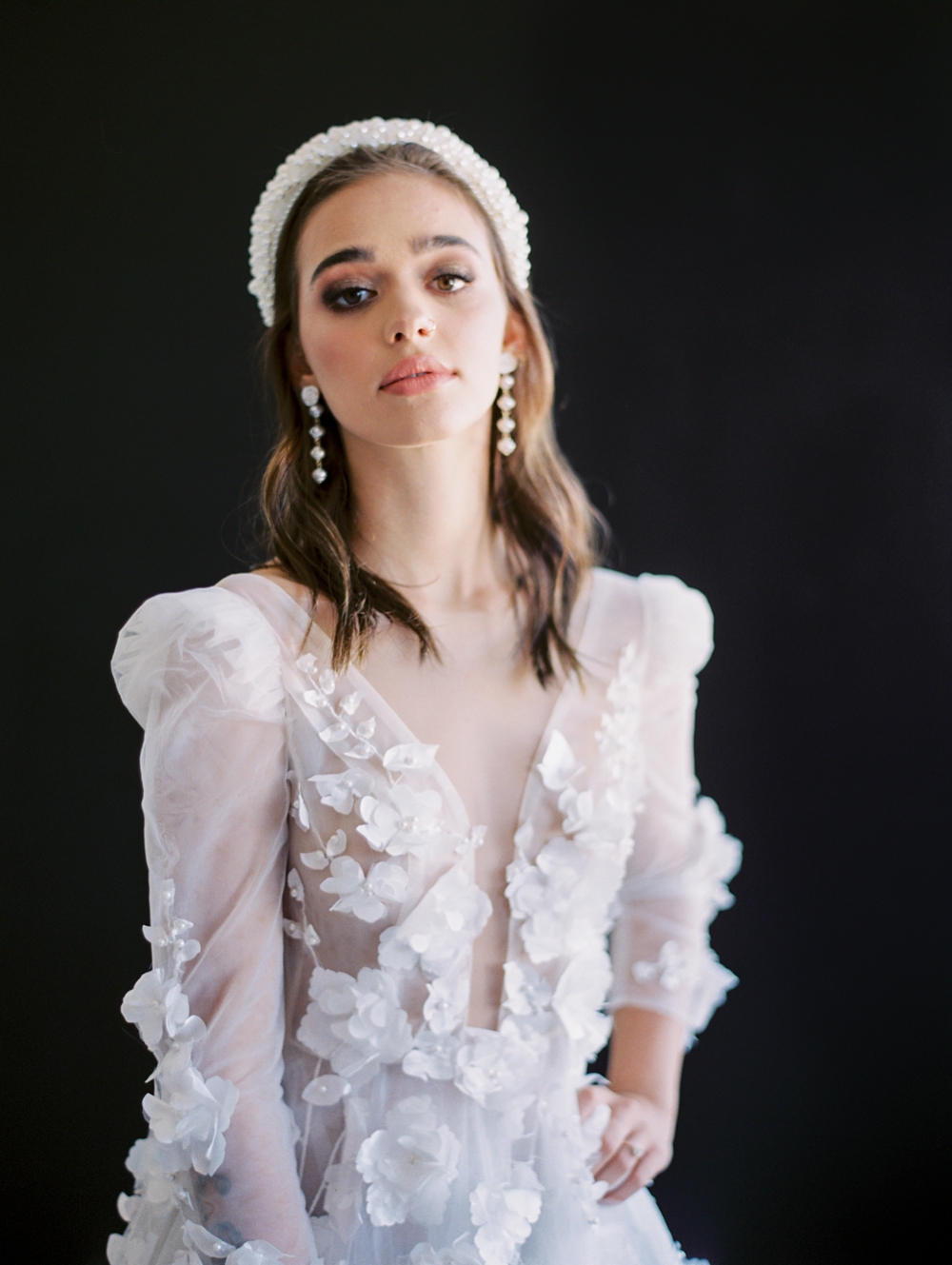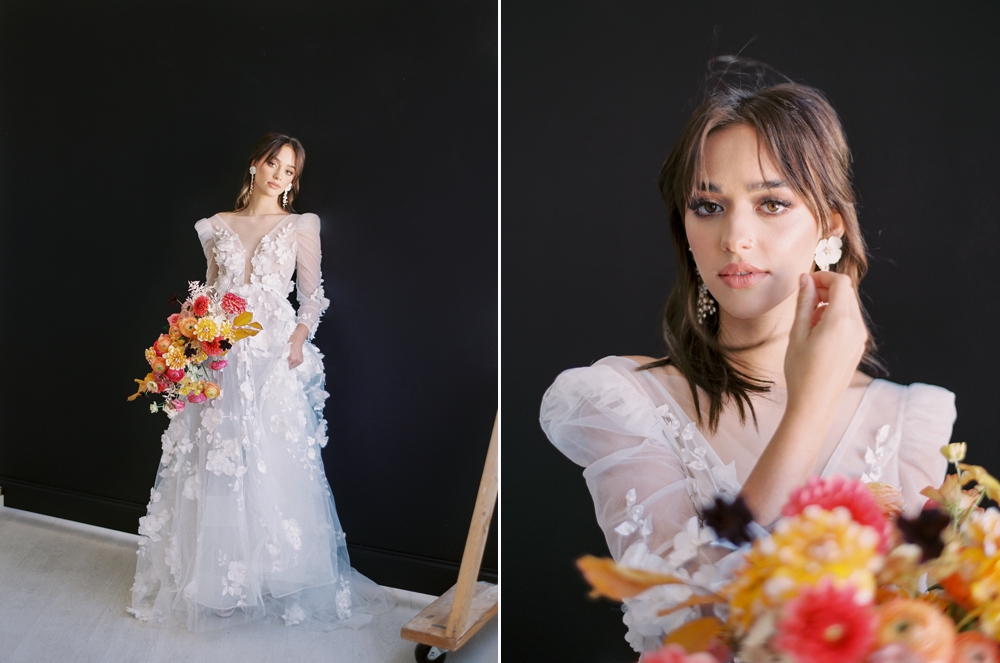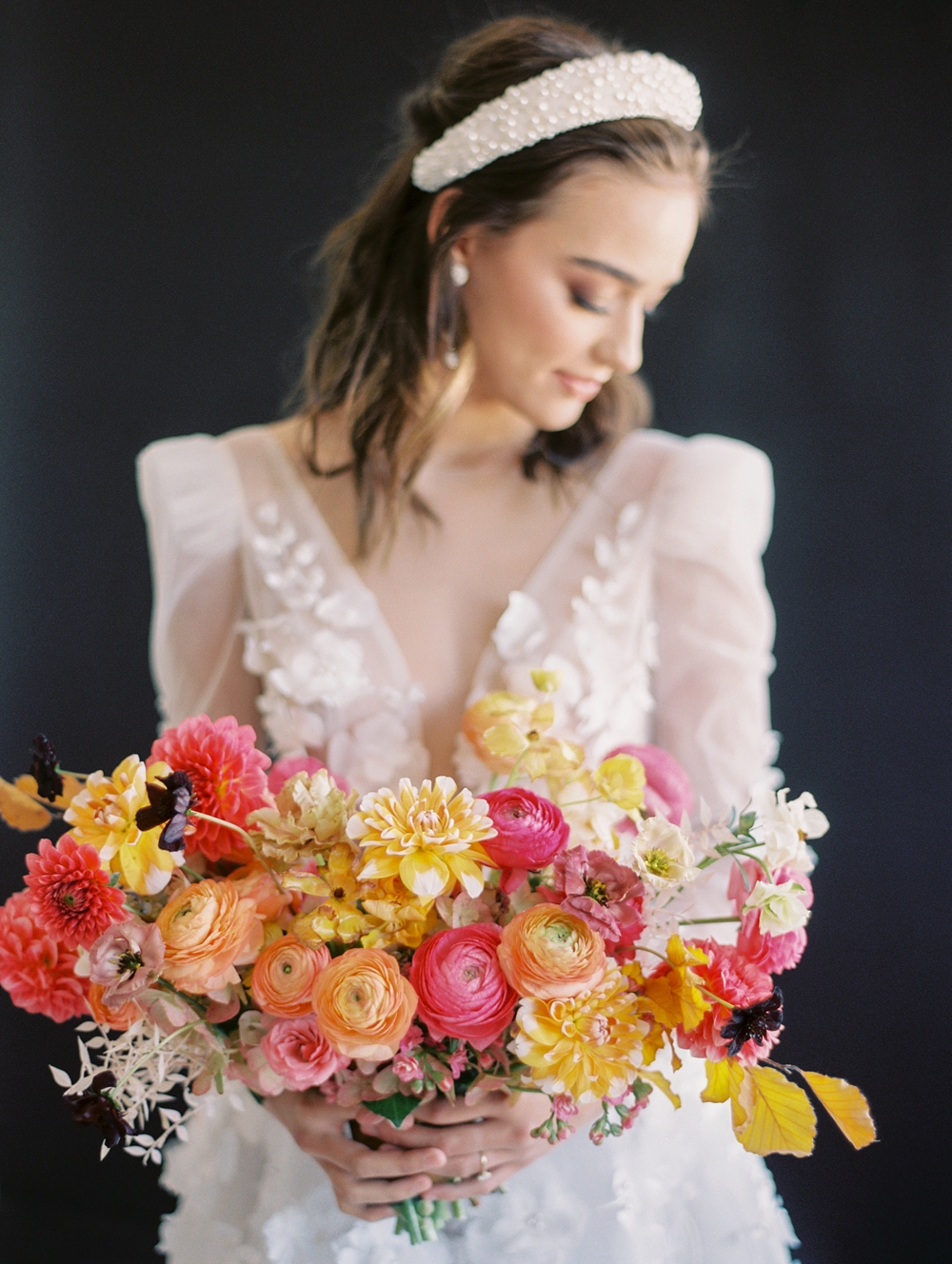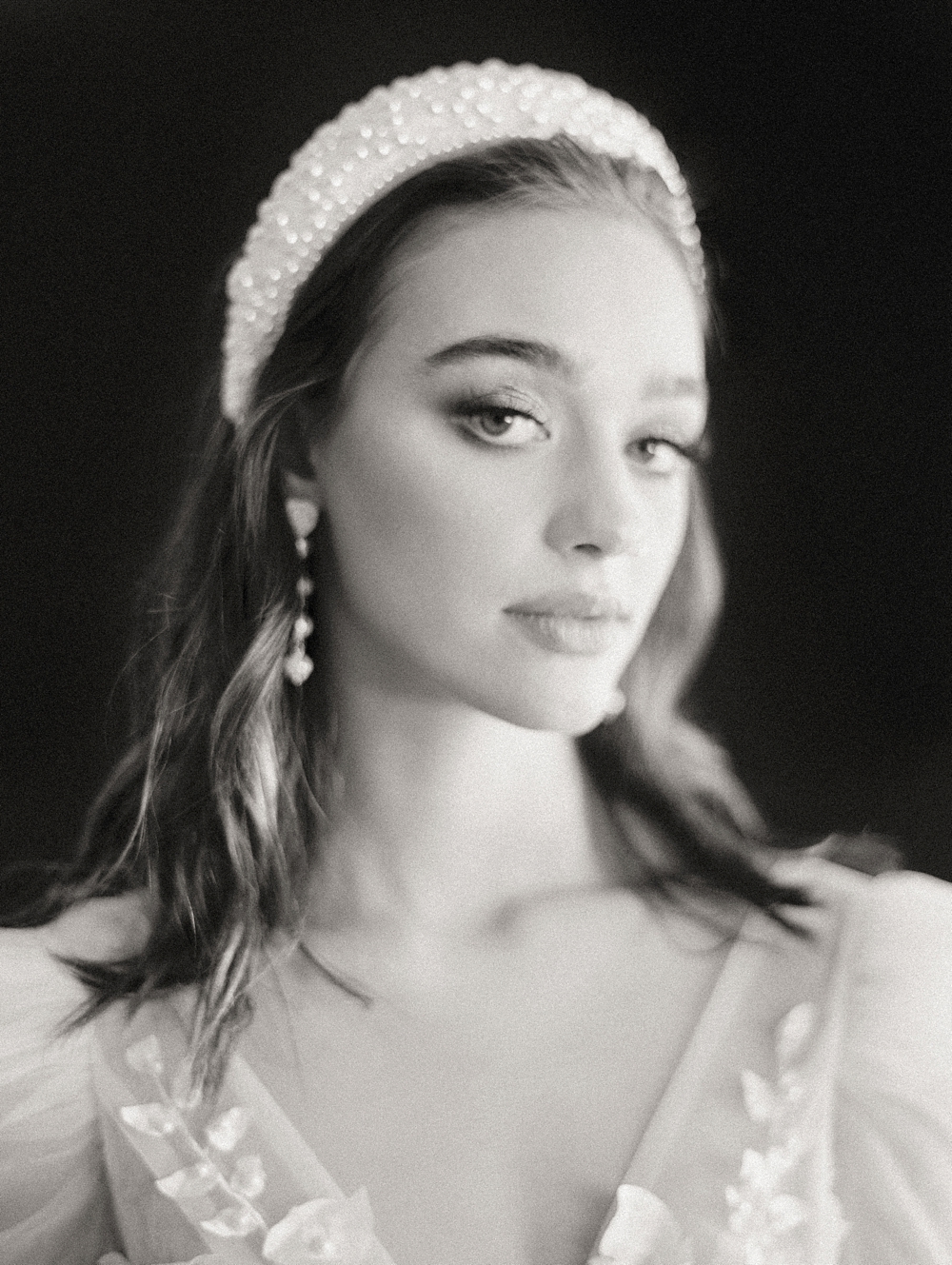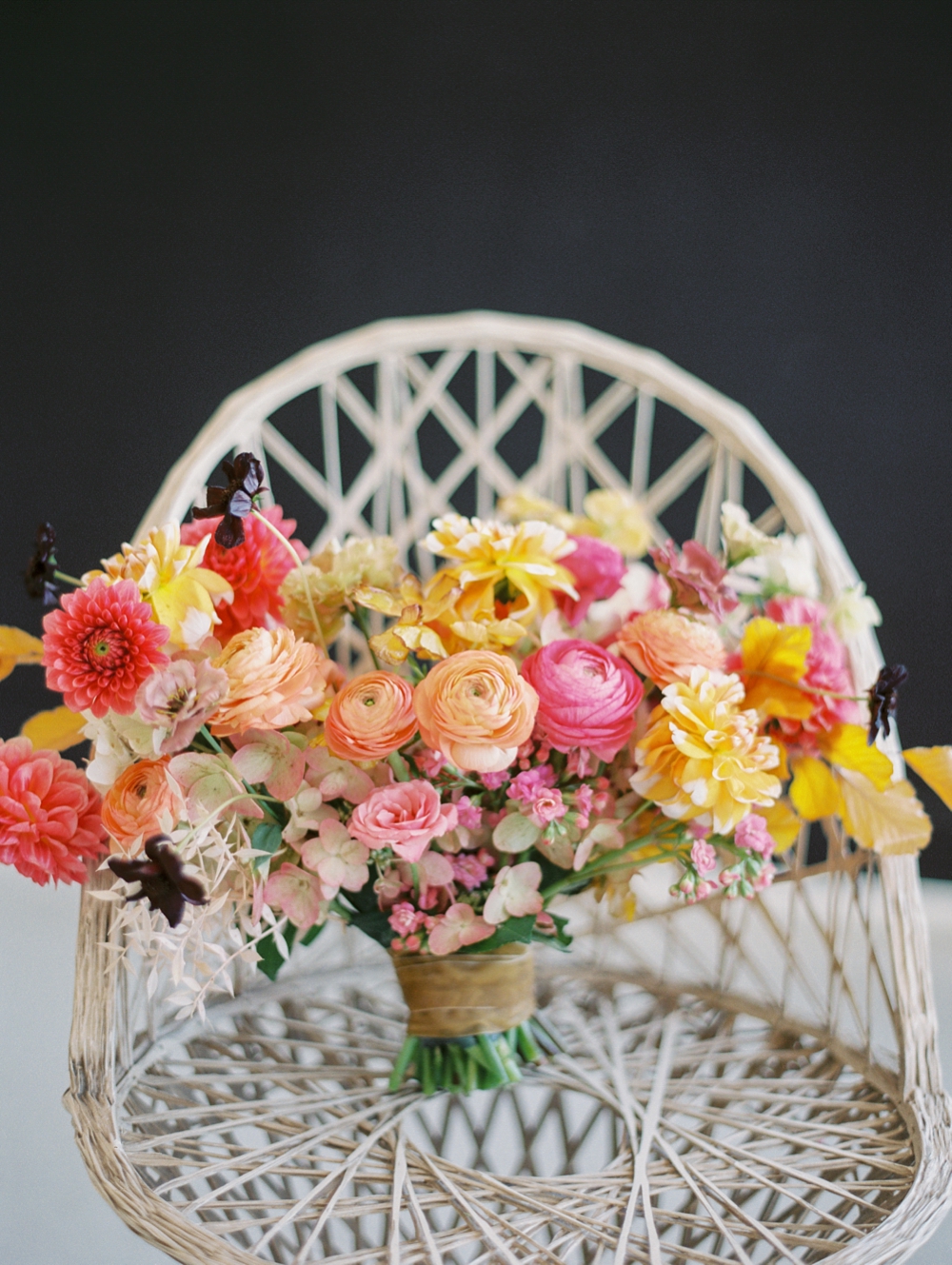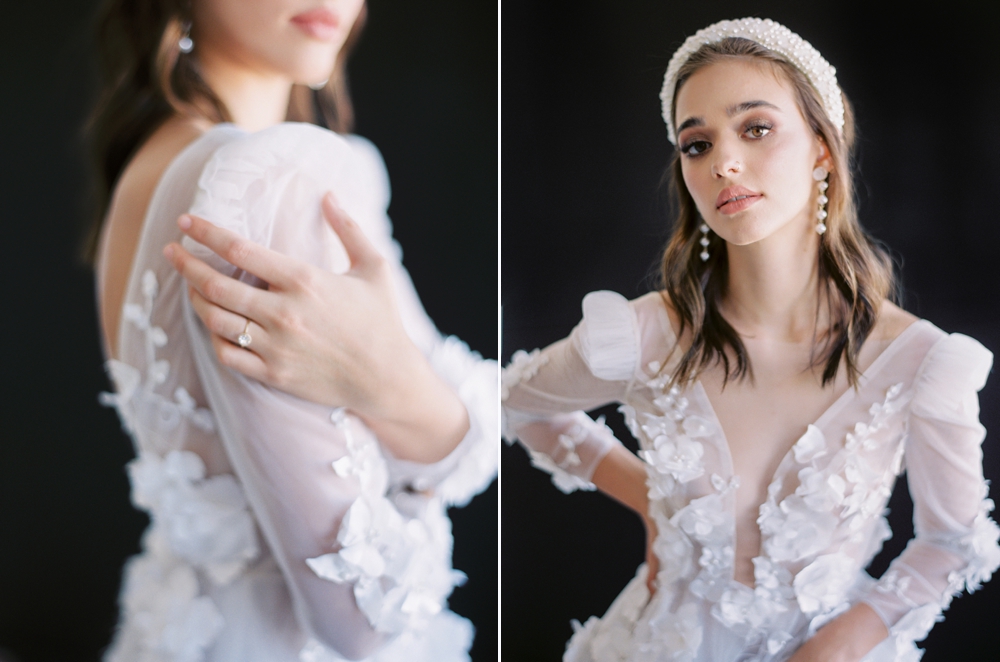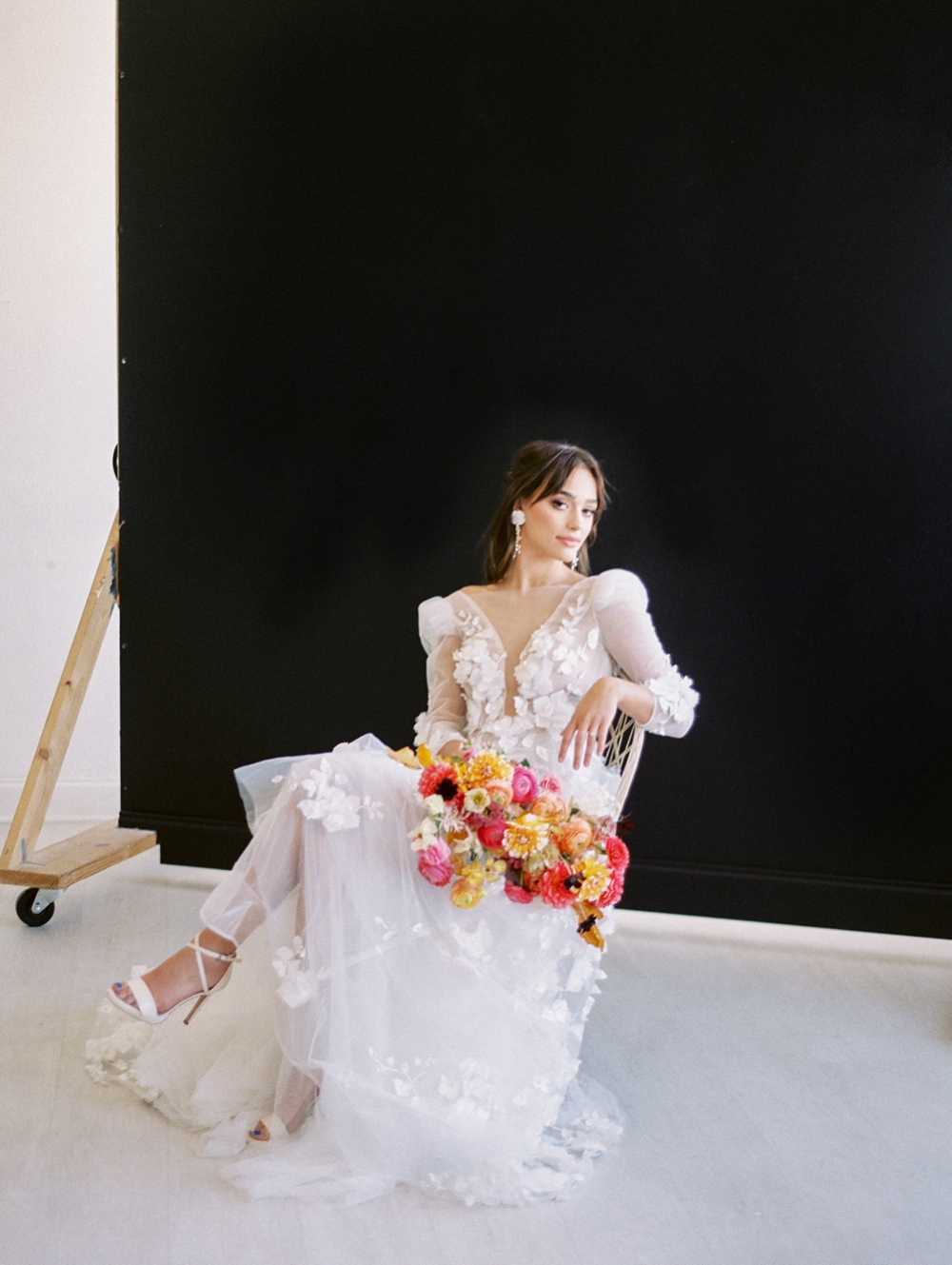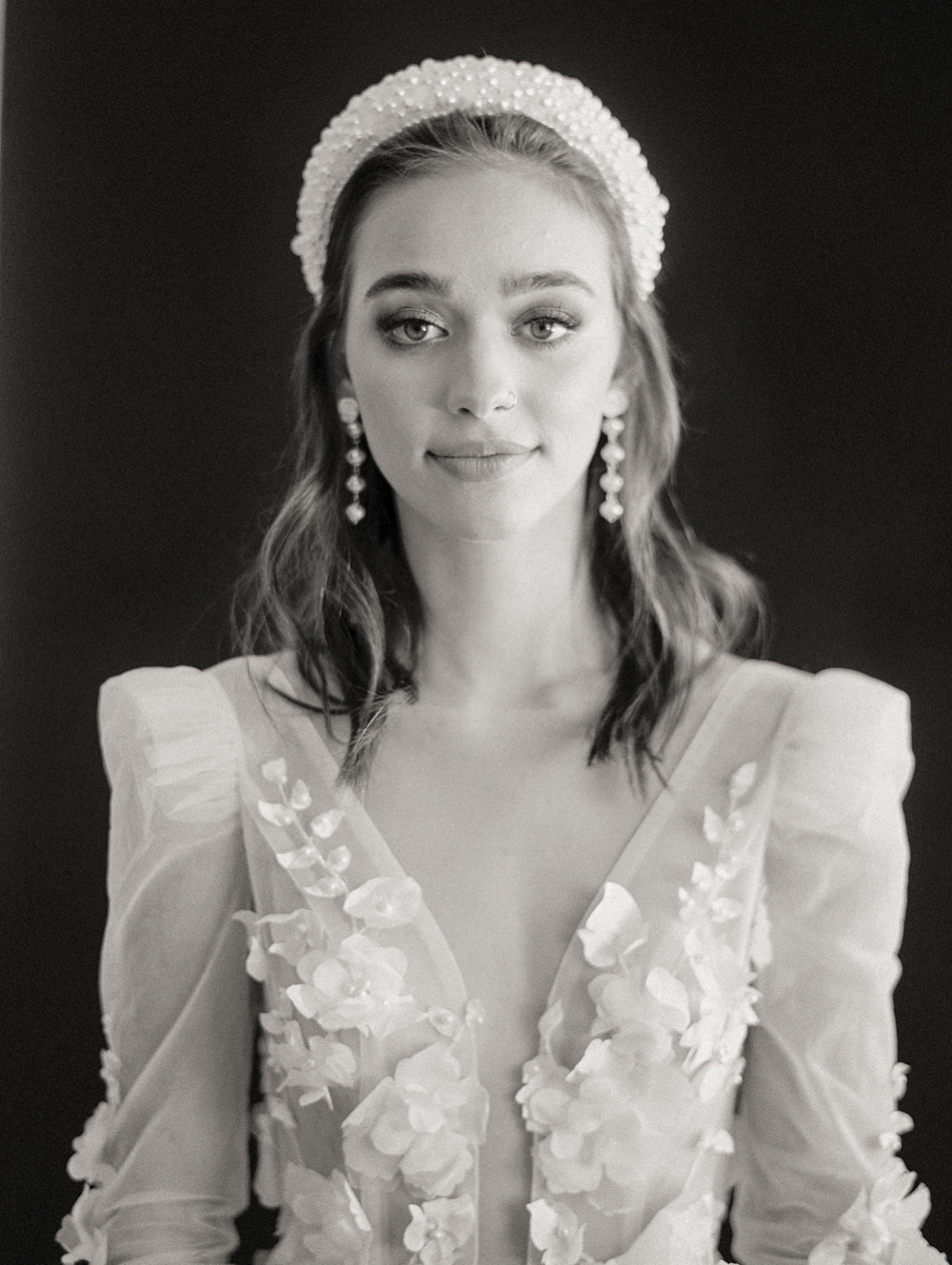 Vendor Partners
Film Lab: The Find Lab
Floral design: Root and Bloom
Dress: Eleanor's Bridal
Accessories: Shop Moss
Venue: The Lumen Room
Hair and make-up: Quynh Nguyen Yip
Photographer: Kristin La Voie Photography